This DIY is falls under the heading of "WHO'DA THOUGHT?"
Did you have any idea that you could refinish a sofa with paint?  I certainly didn't.
So if you have a sofa at home that is begging for a "refresh", this may be the DIY for you.  It's easy, super-economical and of course, 100% DIY.
The first thing you want to do is clean and vacuum up the upholstery.  Get that sofa as clean as you can get it.
Then, start taping off the wooden bits or any trim that will not be painted along with the fabric.
Next, you will use a spray bottle to dampen the fabric.  You want it to be damp because it will absorb more paint that way.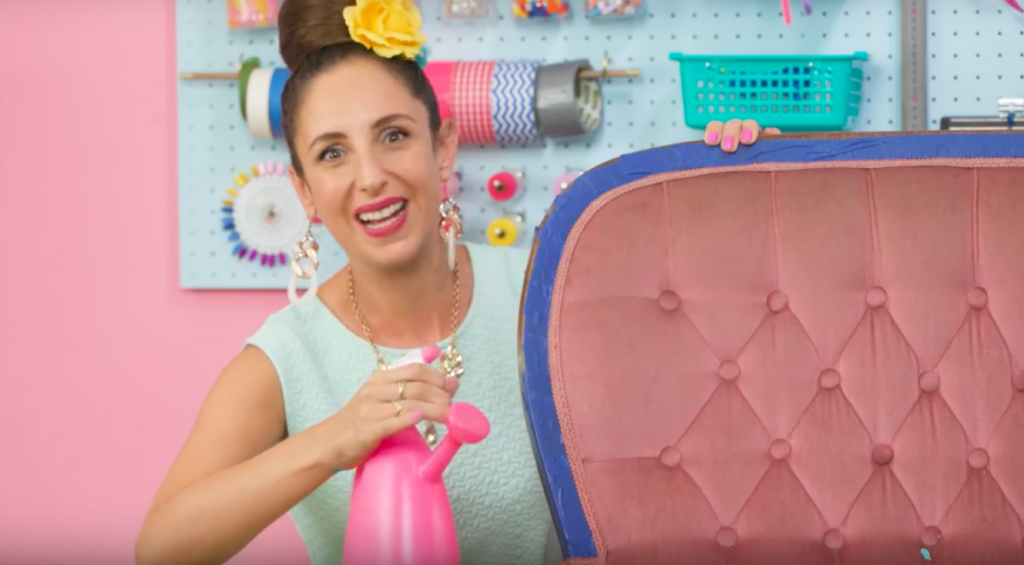 Before you begin painting, be sure to water down the paint.  You want it to be thin and semi-watery as you will be doing multiple coats and thinned-out paint will make for a smoother finish.
IF YOU DON'T HAVE A SOFA AT ALL, HERE IS A WAY TO MAKE ONE 'ON THE CHEAP' IN ONLY AN HOUR!
If you are cleaned, taped-up, dampened and your paint is thin…go for it!  Start painting…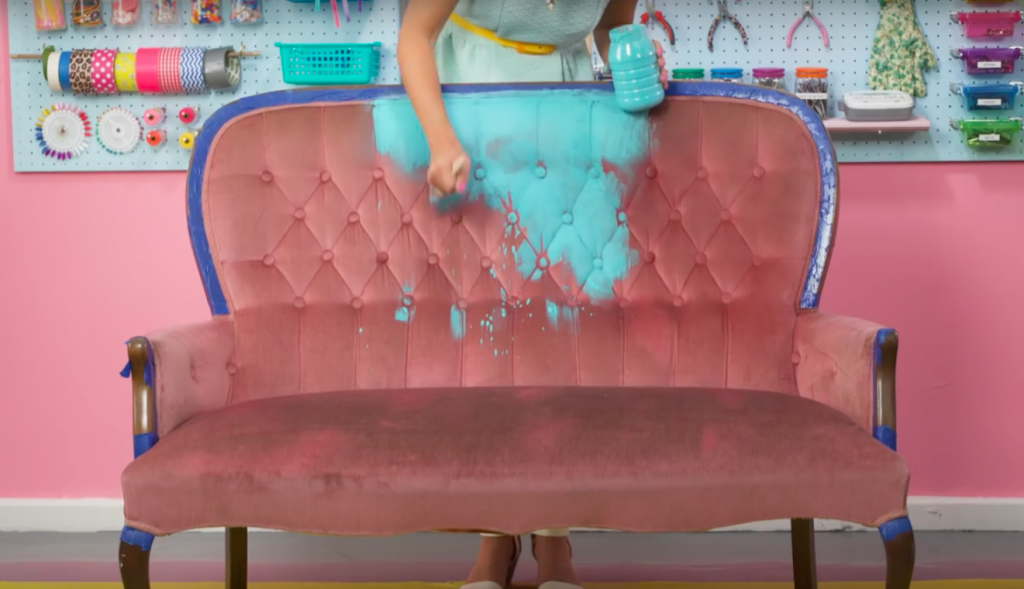 We know it looks unpromising here but click through to see the final reveal…