Spring is here, summer is on it's way and some outdoor seating may be on the to-do list.
Well, no worries because here is a custom, DIY outdoor bench that is SUPER-economical and that you can put together in less that an hour!
This bench is so cool because it is practically indestructible, the cushions are interchangeable, and quite frankly, it's unique as heck.
You also do not need to worry about measurements because once you find the seat cushion you like, you can just adjust the cinder blocks. If you want to change out the cushions, later, you just adjust again…no cutting, no tools needed.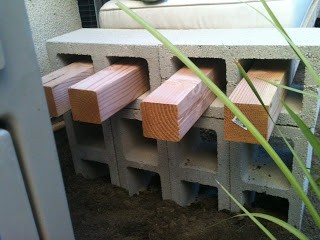 To see the full instructions, go to The Basement where we found these images and this great DIY.
Share this and post your pics!