This simple and fun craft is a perfect one to do with the kiddos who are old enough to use the hot glue gun.
You can make these in different sizes and colors and combine them to make lots of different bigger crafts.
Here is how you make a simple pinwheel:
Materials:
Hot glue
Square paper (double-sided is best for sure)
Scissors
buttons (or some other small crafting object to place in the center)
First fold your paper on the diagonal, both ways, creating an X crease: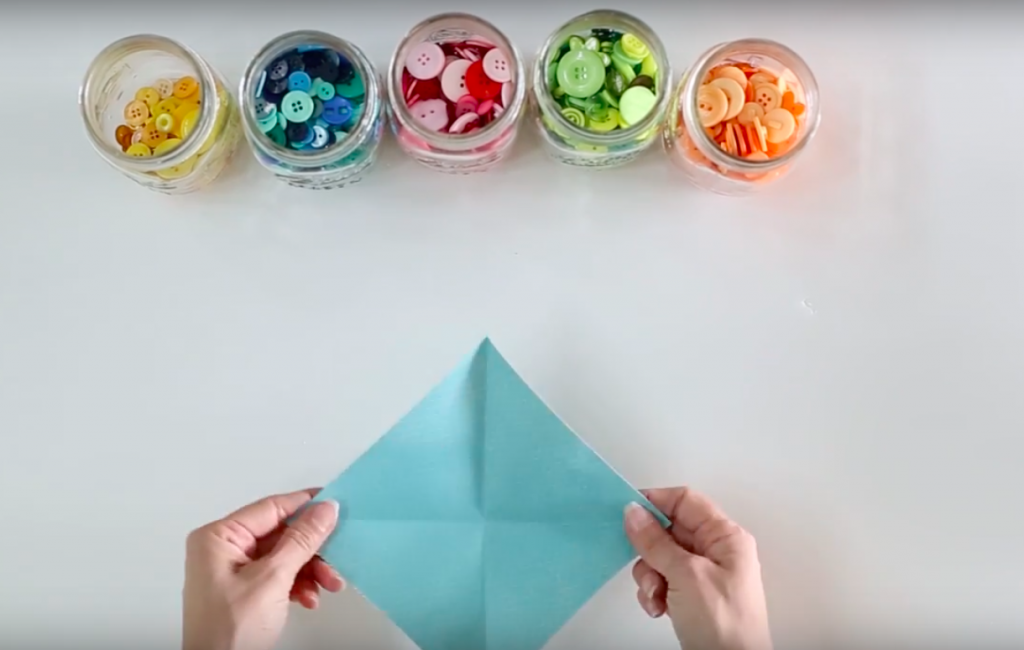 She Starts By Wrapping A Cardboard Box In Contact Paper But Finishes With An Amazing Wall Of Storage!
Next, cut up each crease, stopping about 1/2″ from the center: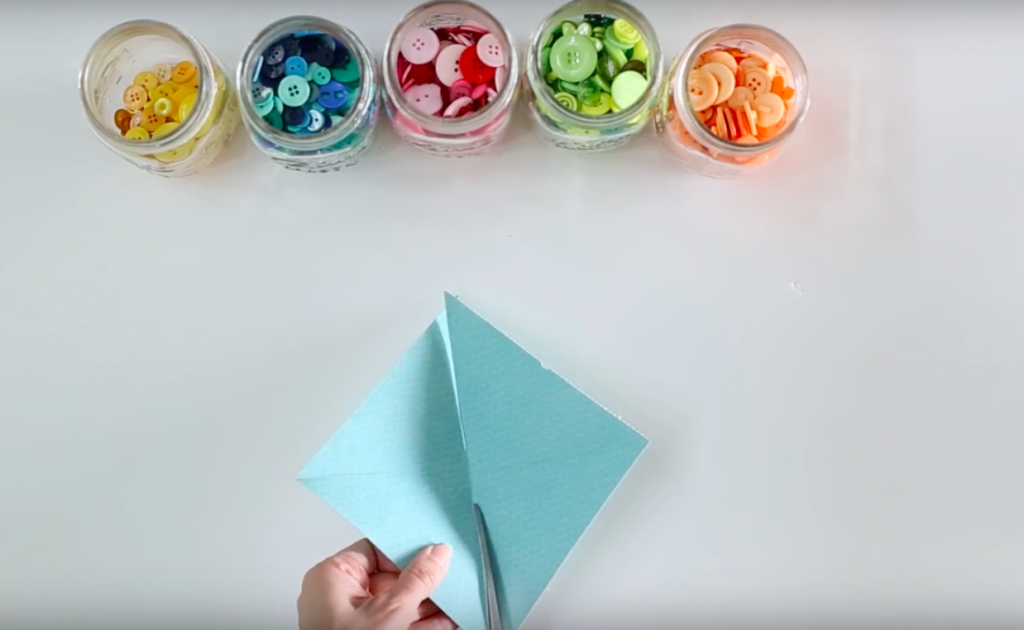 Believe it or not, you are almost done!  Click through to see the final steps…