Pine cones are just one of natures little crafts. They are wonderful just as they are but you can enhance them to take your pine-cone-decor to the next level.
Did you know you could make pine cones smell wonderful by sticking them in the oven?
Here is a way to make them so pretty that even the Pottery Barn catalog would approve!
First collect your pine cones.  Get a bunch and throw them into a bucket: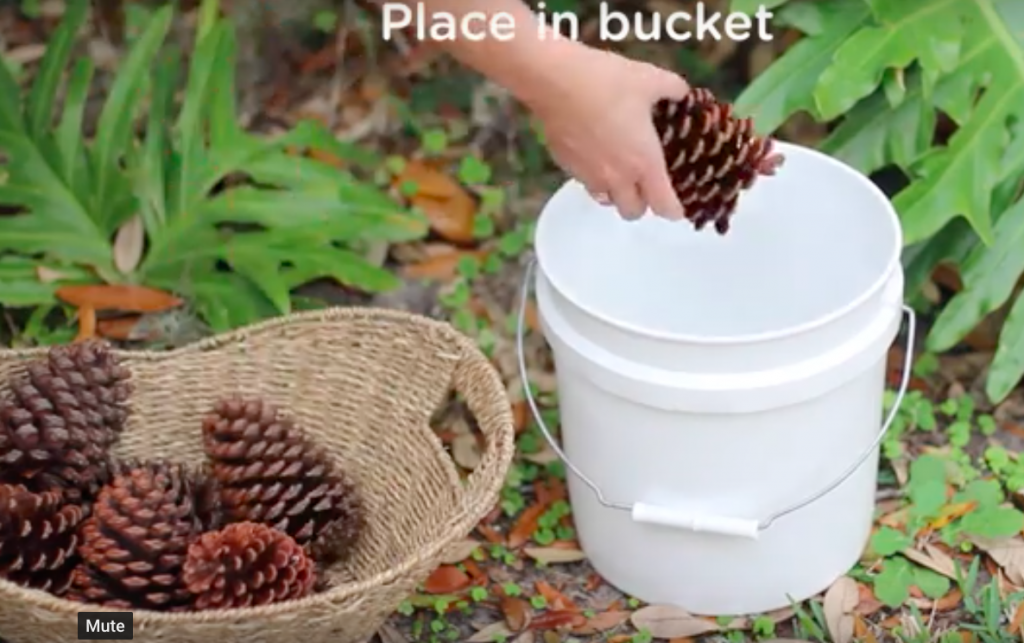 Next, fill the bucket with straight bleach.  You will be doing this craft outside, obviously: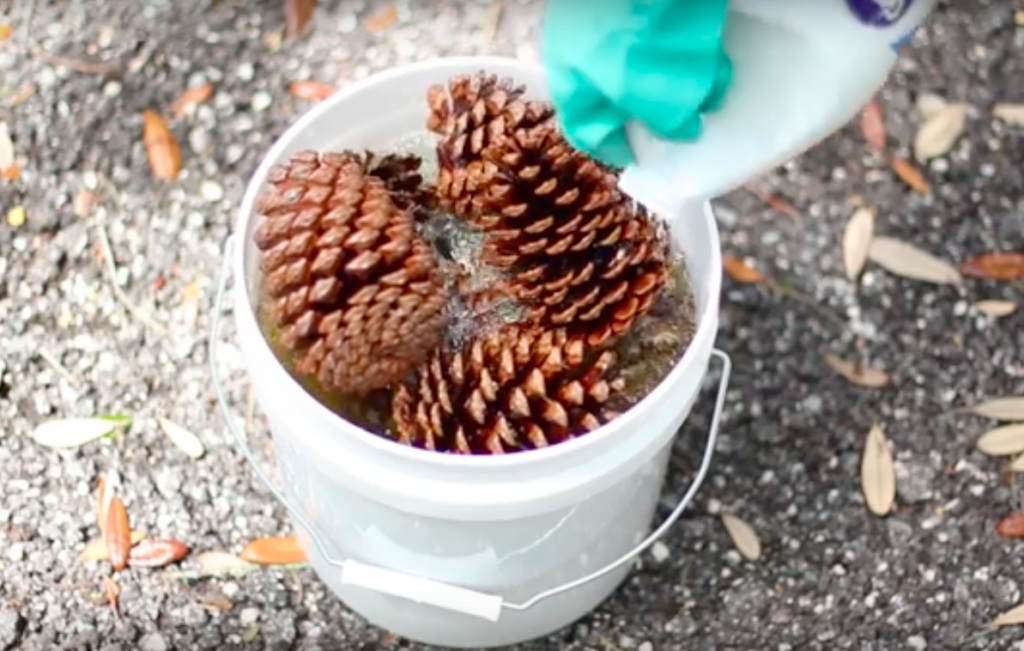 Push them down so that they are totally submerged and place the lid on.
Click through to see what happens…