4.  Did you know you could use an old skinny bulb to plant in?  Here he uses it for a small bamboo.  Looks adorable and is a great way to repurpose, too.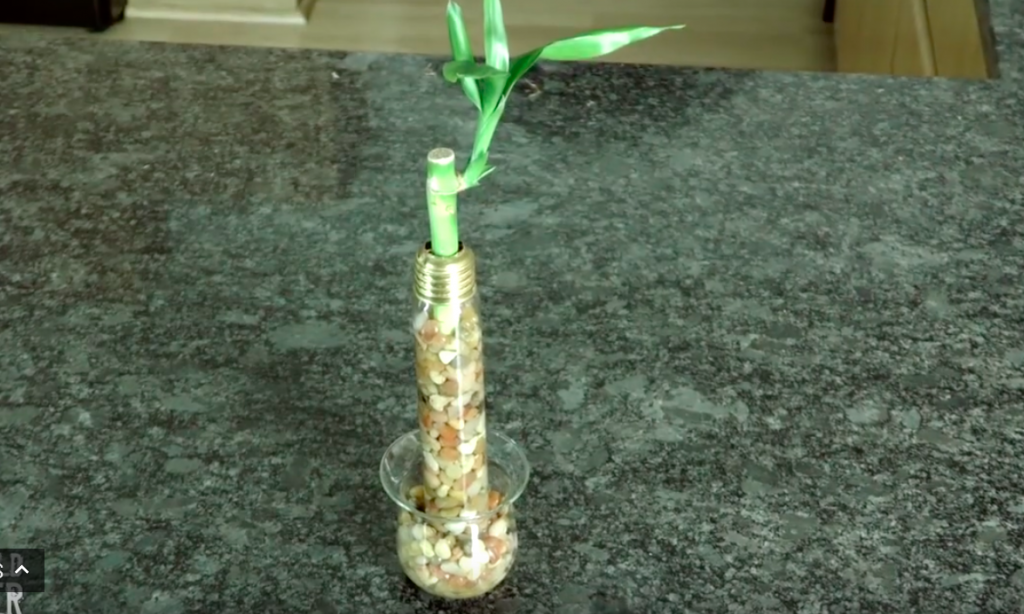 CHECK OUT WHAT HAPPENS WHEN YOU COMBINE A LIGHT BULB KIT AND A MASON JAR!  SO COOL!
Check out this video which will show you how to execute all of these lightbulb projects plus one more!
How do you upcycle lightbulbs?  Please tell us!