Next, it's time to thicken it all up.  Add your 1/2 cup of starch and mix with the glue bottle till combined: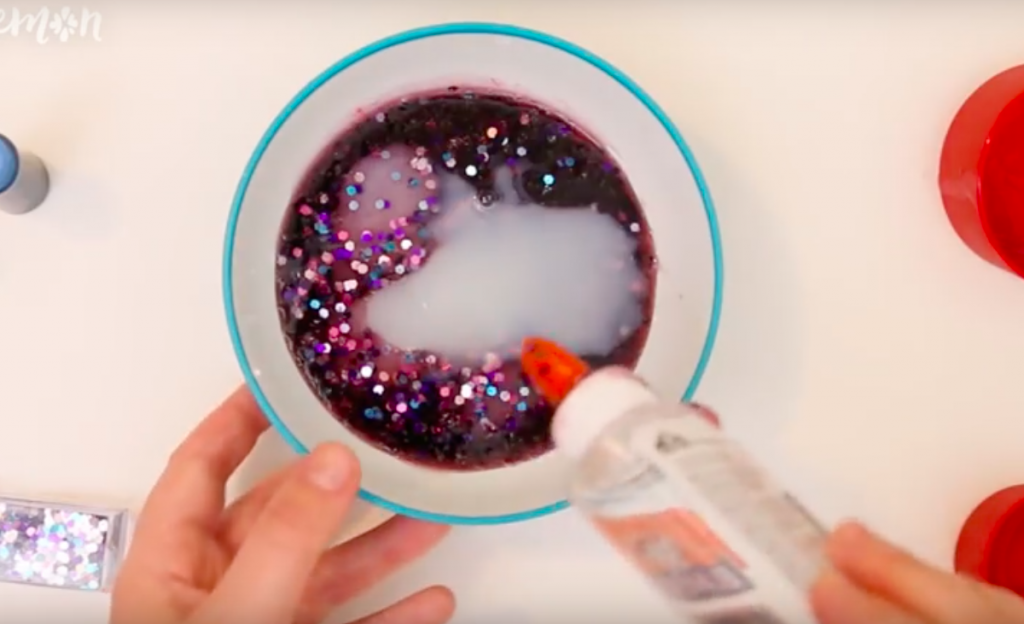 CHECK OUT THIS FUN KID'S CRAFT THAT SHOWS YOU HOW TO MAKE SOMETHING KIDS LOVE BUT THAT I THOUGHT YOU COULD ONLY BUY IN STORES!
Now add the 1/4 cup of water and using your hands, combine everything till you have the slime of your dreams.  It may take a few minutes: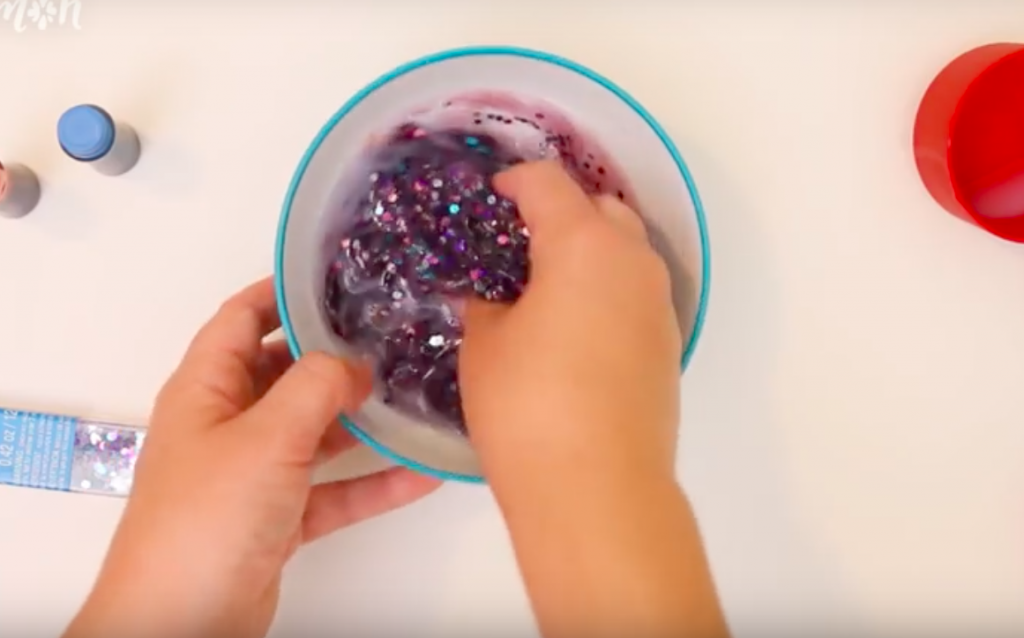 You will soon find your slime is ready to stretch and pull…time to walk outside, kids…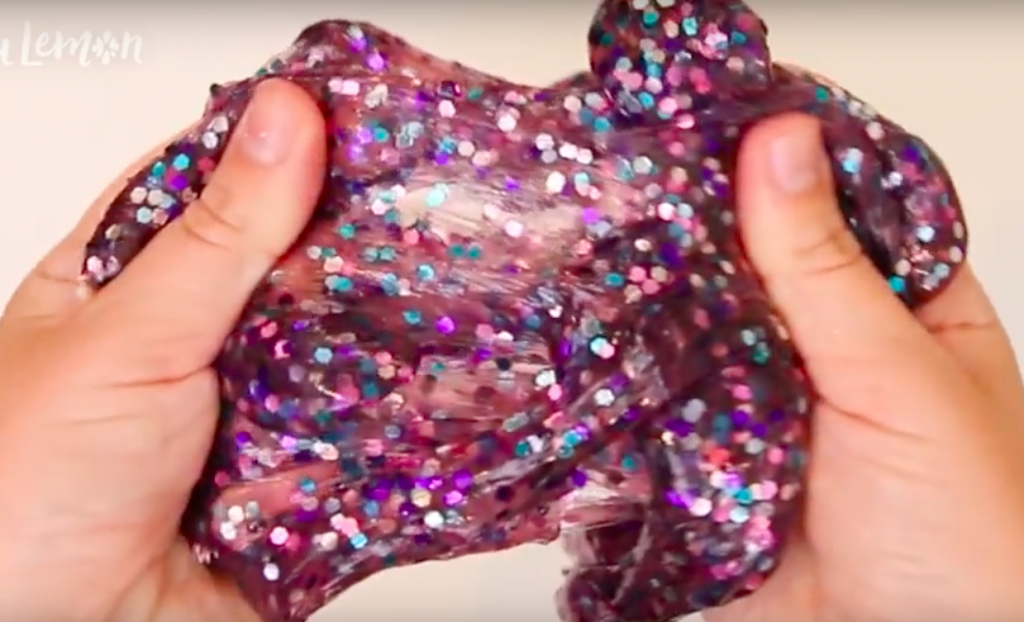 Thanks to sea lemon for this fun recipe!  Check out the video below to be sure to catch all the details to make this slime perfect.Do
Do you have a slime recipe you love?  Or a horror story of what your kids have done with it?  We would love to hear about either!