My kids know I have a NO SLIME policy in my house.  If they happen to pick some up at a birthday party or school carnival, they know to leave it outside the door.  I also have refused all the slime DIY's they have begged me to do…I know, I'm mean.  Too many times I have found it stuck to things and places that were NO BUENO and so this is just the way it is now.
HOWEVER…this recipe is so cool and so fun that I will be making an exception! (They will think I'm kidding, I'm not.)  They will still have to keep it outside.
First, get out your ingredients:
red and blue food coloring
clear glue (5 oz)
1/2 cup liquid startch
1/4 cup water
glitter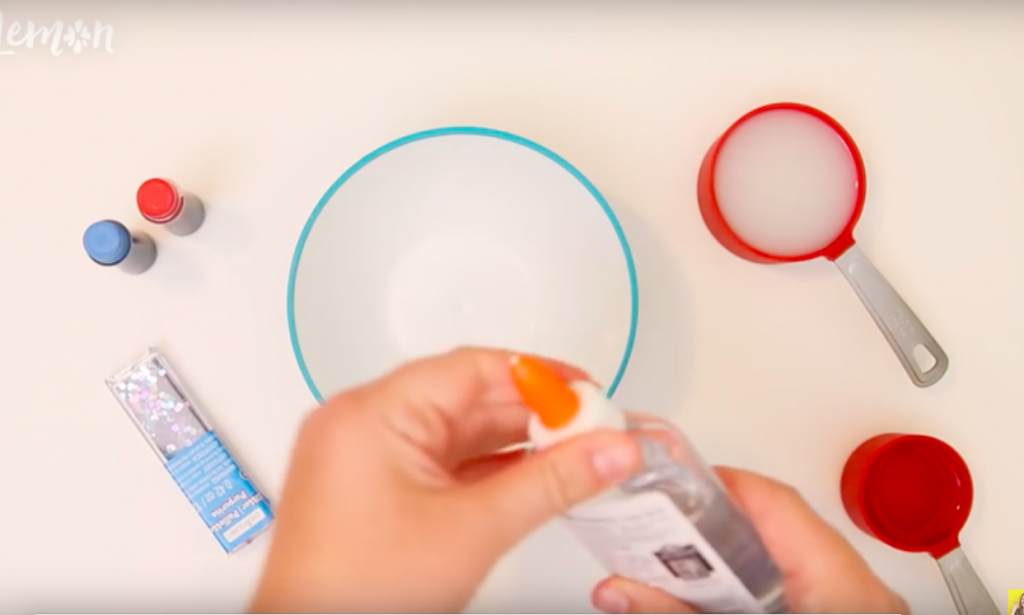 CHECK OUT THIS FUN KID'S CRAFT THAT SHOWS YOU HOW TO MAKE SOMETHING KIDS LOVE BUT THAT I THOUGHT YOU COULD ONLY BUY IN STORES!
First, dump all the glue into your bowl, then add one drop of blue and 2 drops of red food coloring: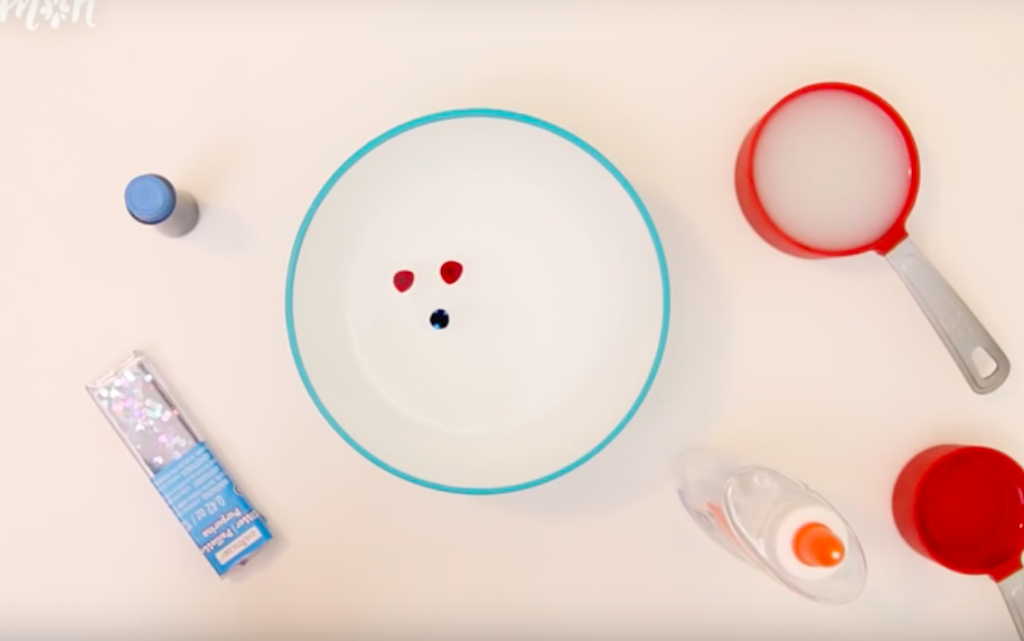 Dump in the glitter (she uses large scale glitter here and think that's very wise):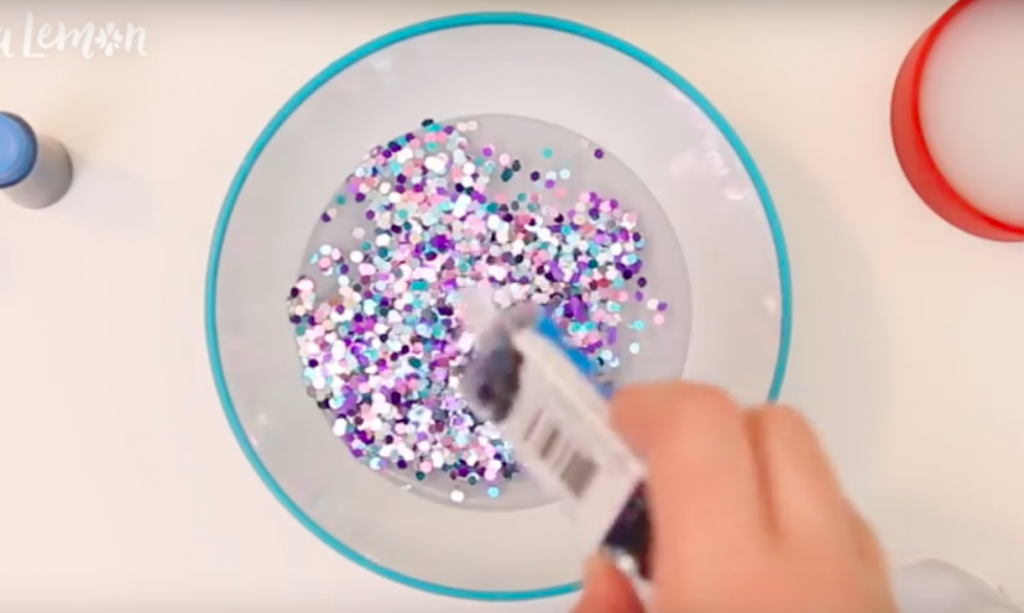 Now mix it all up.  You can use the empty glue container to mix: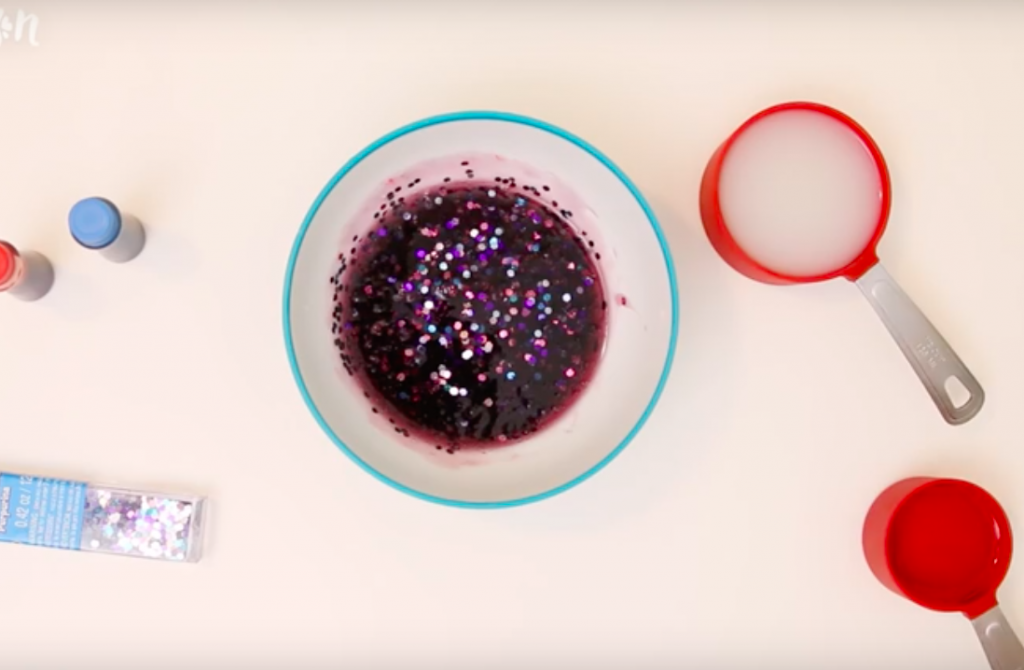 Almost there!  Click through for the last couple steps…