After the paint has dried, gently peel off all your tape and stickers:
I AM OBSESSED WITH THIS DIY TO TRANSFORM BOHEMIAN RUGS INTO MUST-HAVE THROW PILLOWS!
The final rug is just stunning!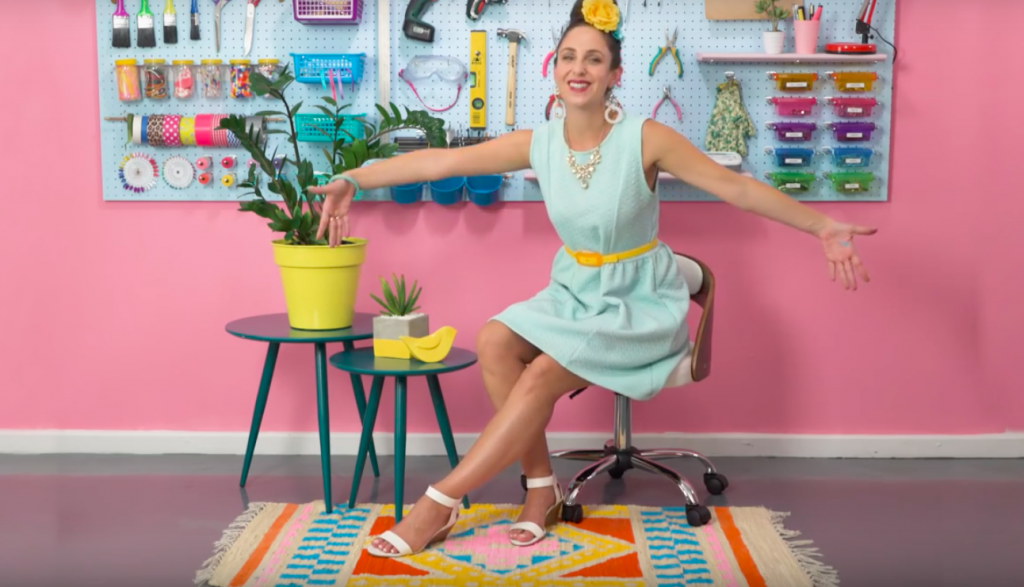 Check out this video to see exactly how to do this (and also how to PAINT your sofa to a perfect upcycle!)  Forward to 1:50 to see just the rug DIY!
Thanks, Suzelle!
Have you upcycled a plain rug?  How have you given a rug pizazz?