Throwing down a cool rug can brighten up a whole room.  If your throw rugs are tired and drab (which they obviously become since people are literally stepping all over them), it may be time to replace them.
This fun DIY is a perfect way to do so without spending much at all.
The first step is to pick up a plain-jane rug at a discount store.
Get out duct tape and circular stickers and start creating design.  You can create a design that is symmetrical or one that is random.  Totally up to you.  Just remember that they design you create will be the negative image of your finished product.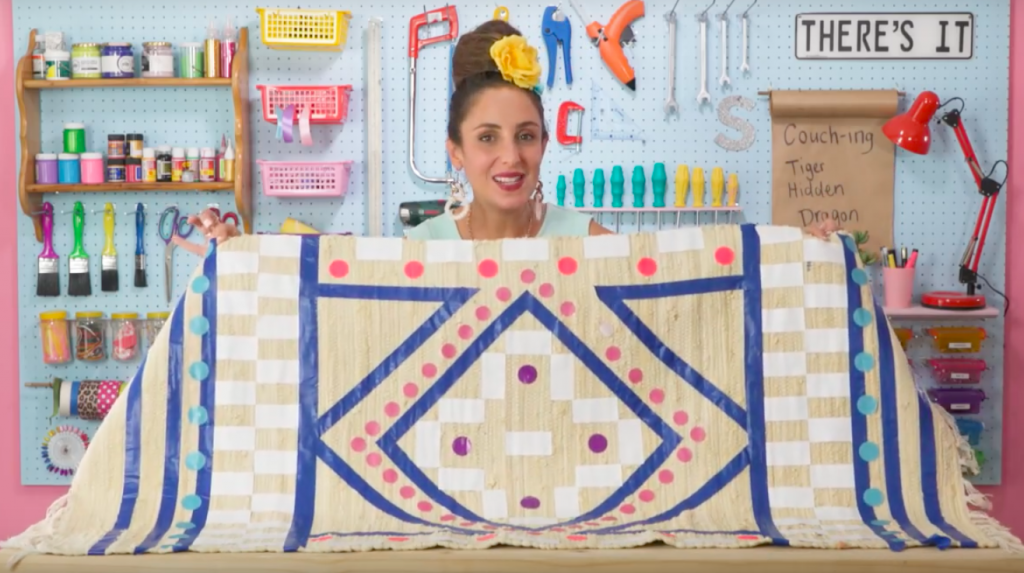 Once your tape and stickers are down, start painting.  Use a dabbing motion, brushing AWAY from the tape to avoid getting paint underneath it.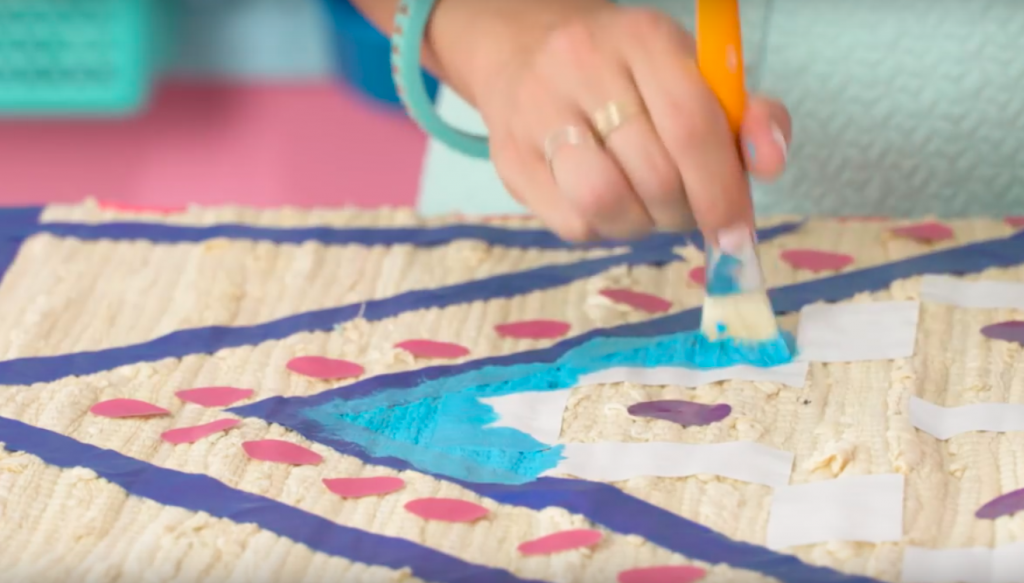 I AM OBSESSED WITH THIS DIY TO TRANSFORM BOHEMIAN RUGS INTO MUST-HAVE THROW PILLOWS!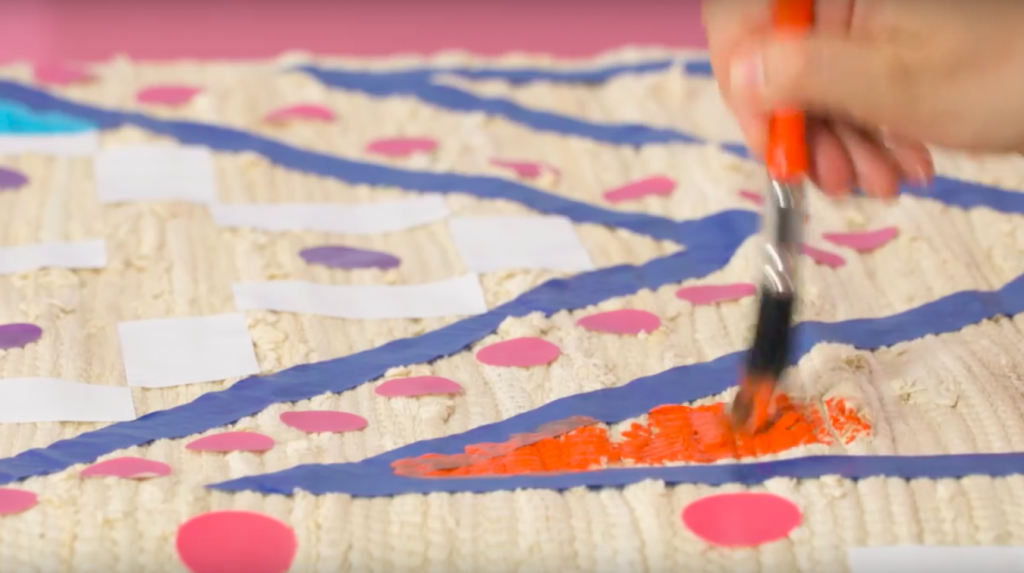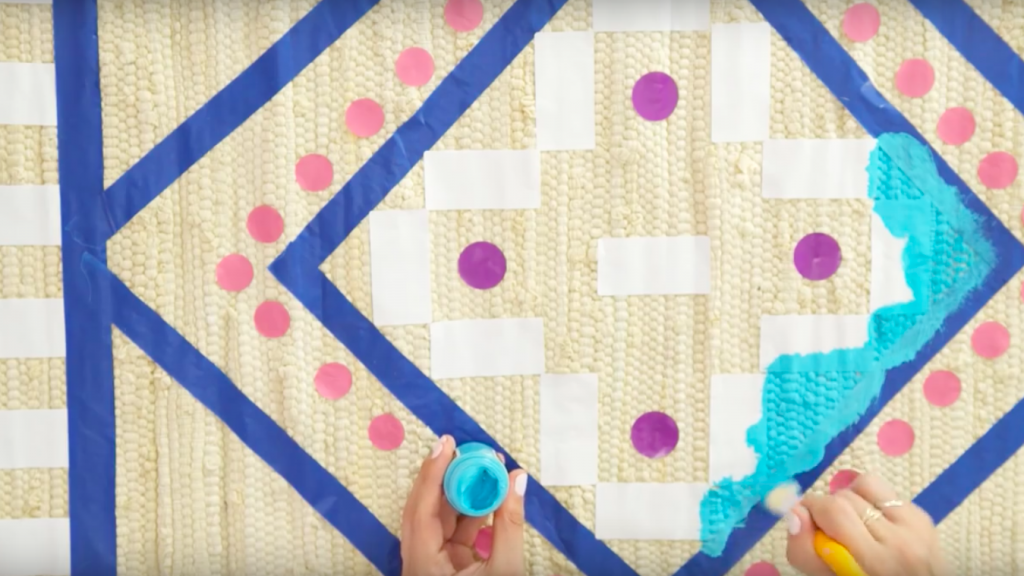 Use several colors to create the most dramatic effect.
Click through to see the final reveal…