While your paint is drying, cut your twine the length you want your garland to be plus several extra inches to allow for the knots you will make attaching the feathers and tying it to the wall.
Thread some of your gold beads onto the twine.  At least one for each feather but you can add extras if you want to have beads in between the feathers, too.
You are going to tie each feather to a bead by simply tying a knot around the stem of the feather right where the bead is.  If you tie a loose knot, stick the feather in, then tighten, this step will be easier.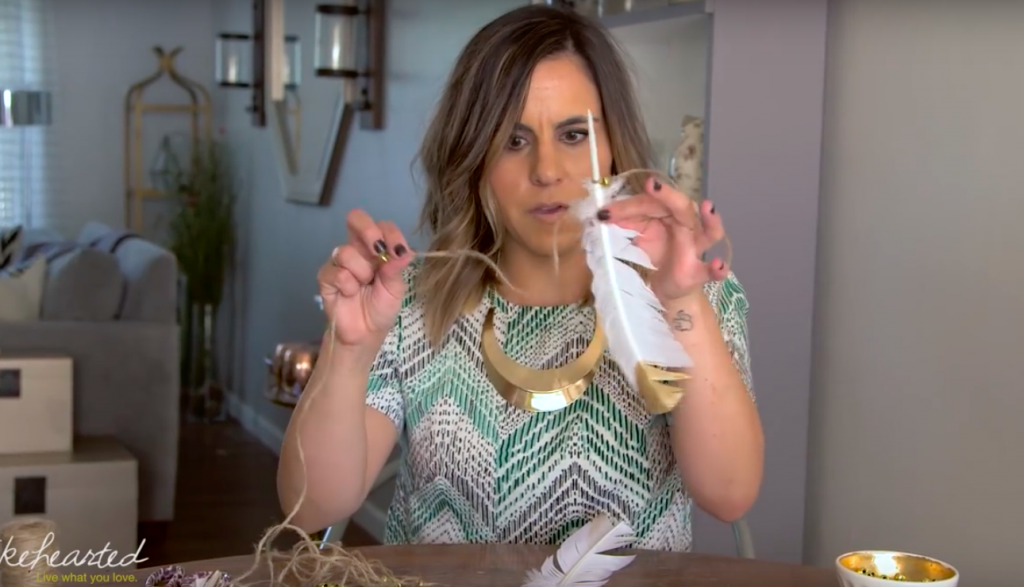 THIS GORGEOUS AND SIMPLE LEAF GARLAND CAN BE MADE SO QUICKLY AND EASILY!  IT WOULD LOOK AMAZING ALONGSIDE THE FEATHER ONE…
The finished product is so lovely!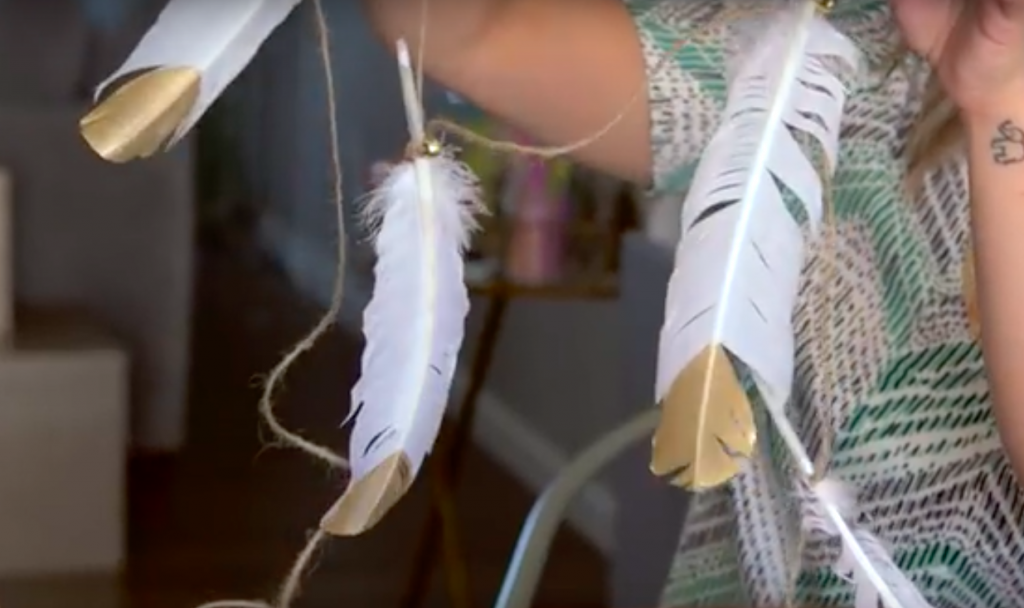 Check out the video below to make sure you have all the deets you need to get this right:
Have you made a garland of any kind?  Tell us about it!
Thank you likehearted!