Making a pretty garland is such an easy and creative way to add some pretty decor and chic style to any room.  I especially appreciate them in a bedroom–kid's or adult's–because they add such a personal touch.
This golden feather garland is cool enough for your bedroom yet playful enough for a little girl's.
Here is how you make it:
First collect your materials:
Twine
Gold beads
White feathers
Gold paint
Paint brush
Set up your workspace and begin by painting the bottom third (or so) of each feather.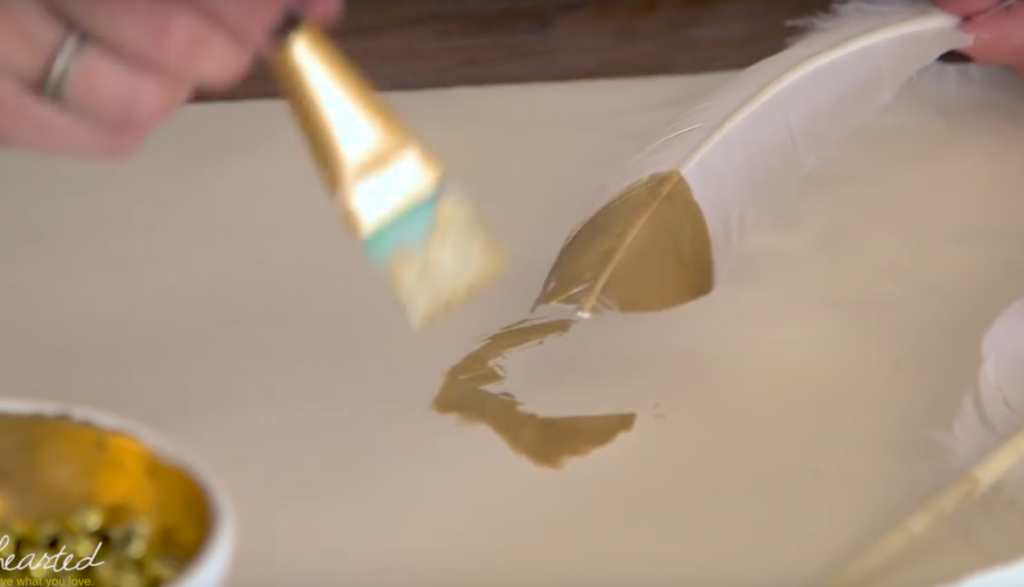 THIS GORGEOUS AND SIMPLE LEAF GARLAND CAN BE MADE SO QUICKLY AND EASILY!  IT WOULD LOOK AMAZING ALONGSIDE THE FEATHER ONE…
This craft is super-simple and once you have allowed that to dry, you are almost done!  Click through to see the next step…