This really seems like a no-brainer when I look at it now but I certainly never even thought to craft with leaves in this way.
This kids will have a ball with this fun fall project.  You just can't mess it up no matter what you do.
Check out the full details on the best way to paint pretty leaves and also for some great ideas on what to do with them once they are painted.  Head over to growcreativeblog for all the deets.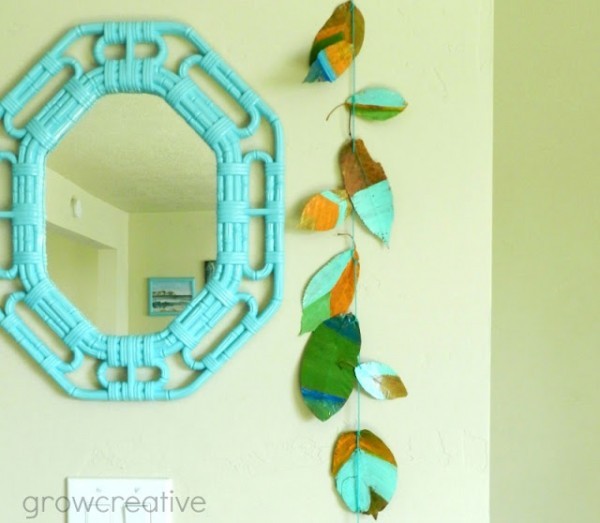 A pretty leaf garland is just perfect for the season.
Have you ever crafted with leaves? Tell us about what you used them for.