You have tie-dyed before. (Perhaps it was in a previous life when you were 10 years old at summer camp but I think we can assume that this has been checked off the DIY bucket list.)
But have you ICE-DYED?  I am guessing not!  This is such a fun and cool (no pun intended) DIY and the results are spectacular!
Here's is how you do it:
Select your items to dye.  Pillow cases for throws are a great item for this.  Set up your space outdoors with a large grate, tons of ice and your packs of dye powder.
THIS TIE-DYE DIY HAS ME SO JEALOUS!  I NEED NEED NEED THIS IN MY LIFE AND RIGHT AWAY!
Dunk your fabric in water: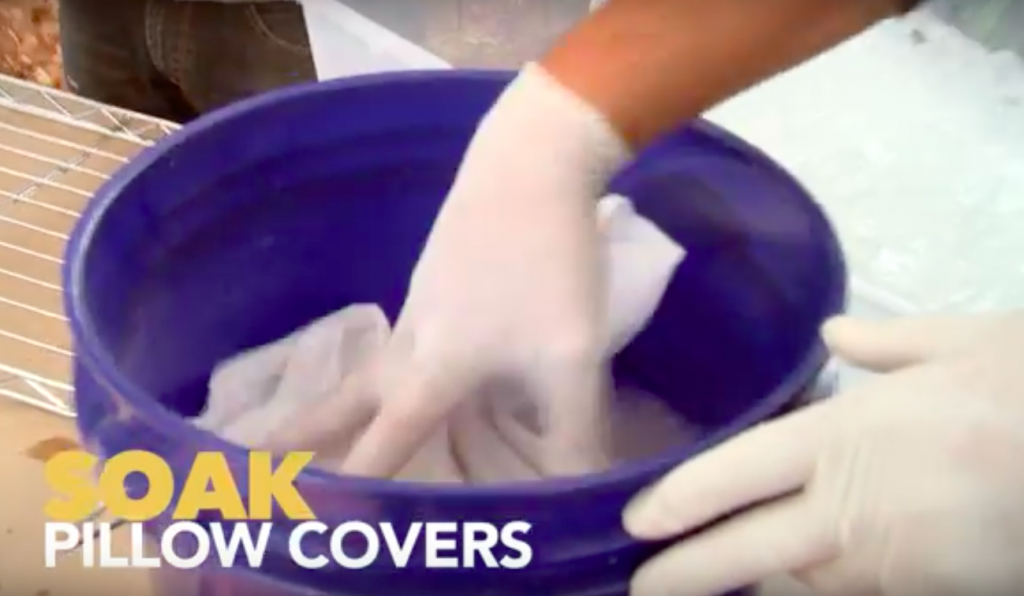 Then crumple it up like so and pack in ice in and around your bundles:
Keep packing on ice till you have one giant mound of it covering all your fabric: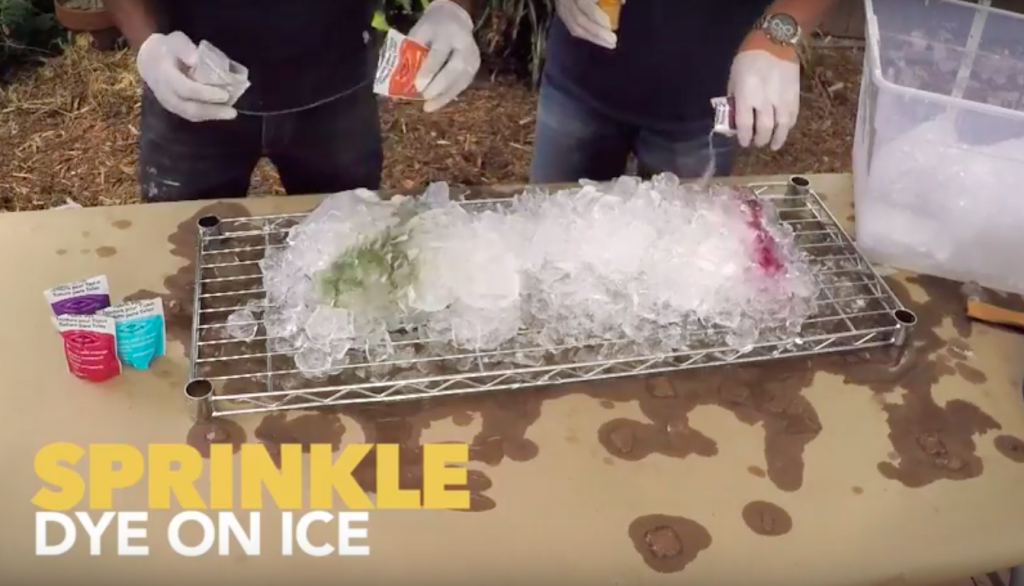 Now, we wait….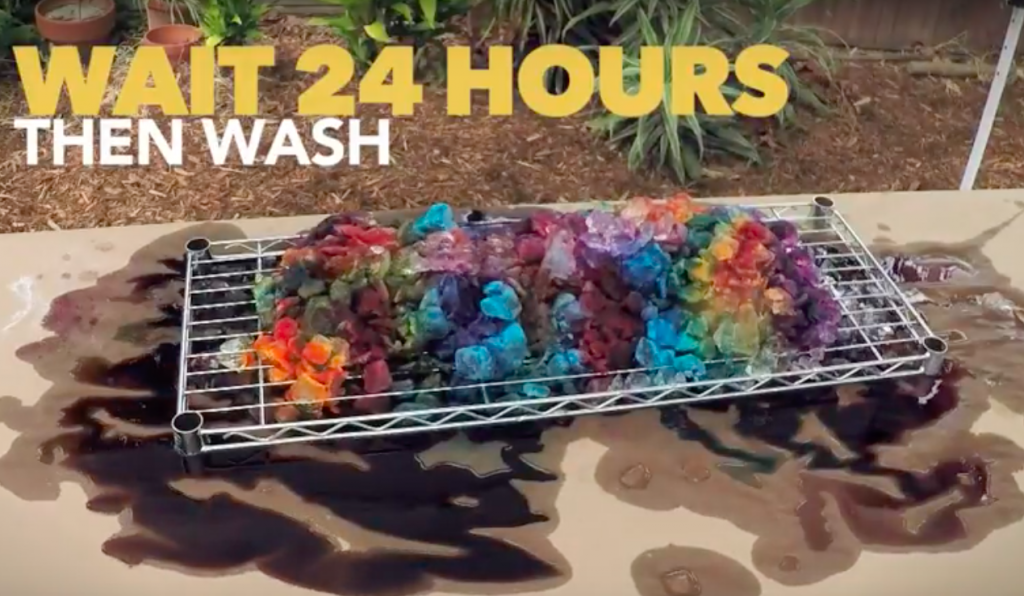 Click through to see how wonderful these come out…