I have been noticing that giant round beach towels are a thing.  I had never seen them before this summer, but I love the idea of it.  A beach towel or blanket never seems to be big enough so the idea of creating your own seems like a great one to me.
Check out this incredible Shibori tie-dye DIY beach blanket!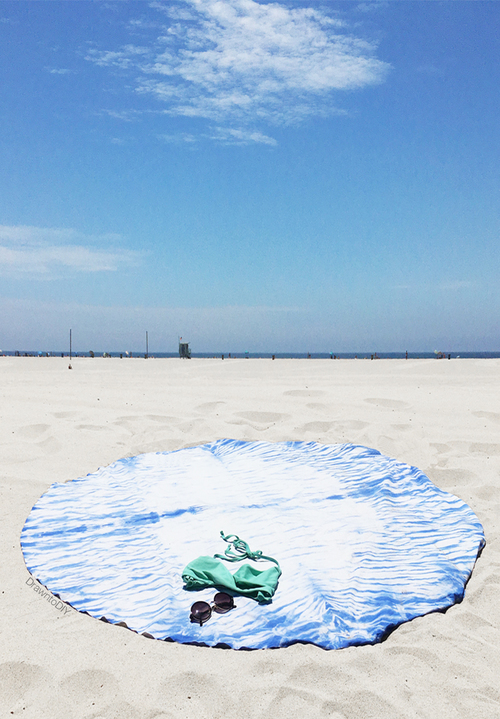 Looks like a slice of heaven!
Learn how to make it at drawntodiy.  All the deets are over there for ya.
Have you ever DIYed a beach blanket?