He had 2 pallets, pvc pipe, spray paint, some extra wood and castors.
Here is how he did it:
1.  First, he sanded the pallets down to ensure no splinters.
2.  Then he bolted the two pallets together, added legs and castors.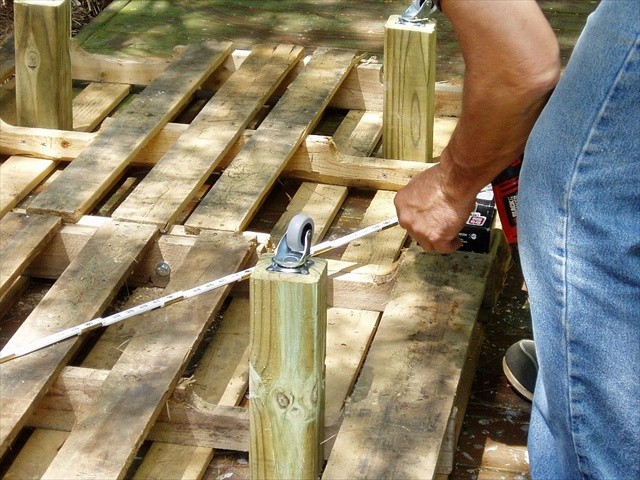 3.  He measured out and added a border around the outside of the bench.  Then, stained the bench.
4.  He constructed a 3-sided railing using PVC pipes, spray painted it a cool color and affixed to the bench.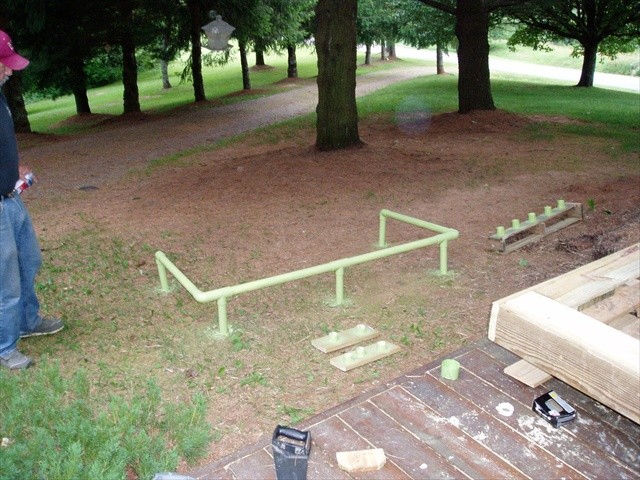 5. Once the railing was on, all there was left to do was blow up an air mattress, cover it with a fitted sheet and add pillows!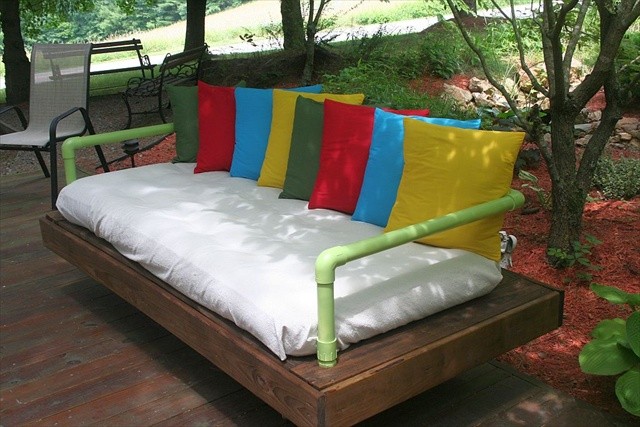 SO COOL!
What is the best pallet project you have seen or made?  Please share with us!
Thanks to ondawaytosomewhere for this awesome tutorial.  You can see more pics on their site.