Now that your fabric is cut and folded into a long strip, tie a nice big knot in the center: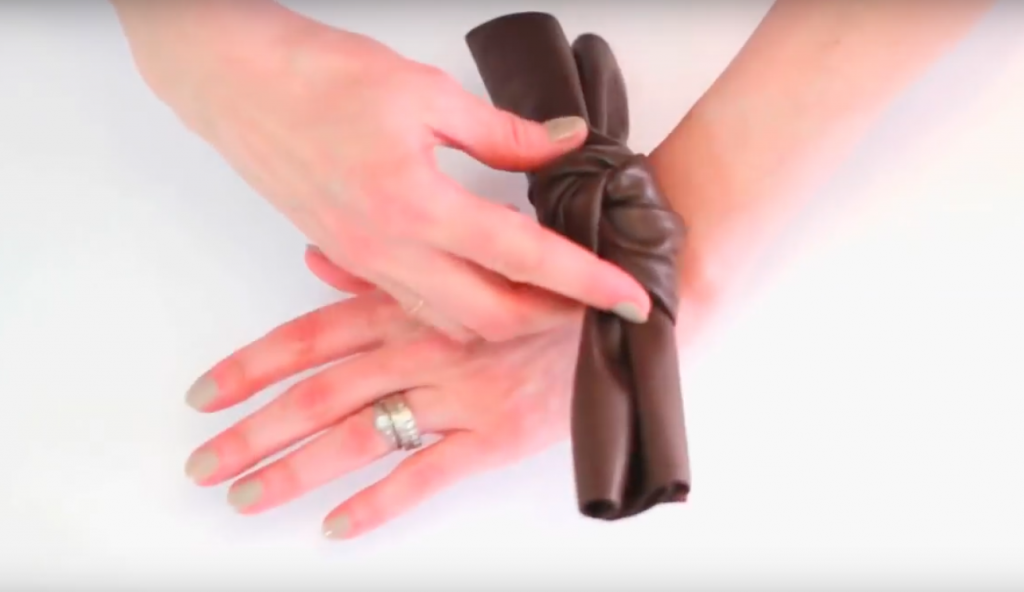 Wrap it around your wrist and decide where you want the snaps to be.  Time to sew them on.  Make sure you sew them on to the correct sides so that when you snap it closed, it lays flat: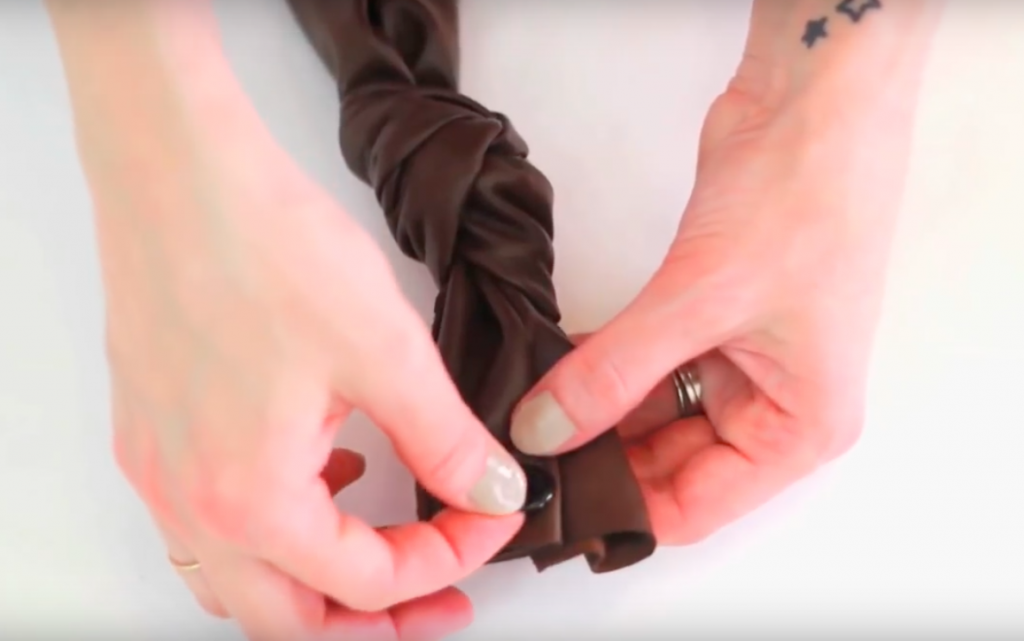 YOU WON'T BELIEVE HOW EASY IT IS TO MAKE THIS BEAUTIFUL QUARTZ NECKLACE!
Once you have sewed on the snap, it's time to rock your new leather jewelry!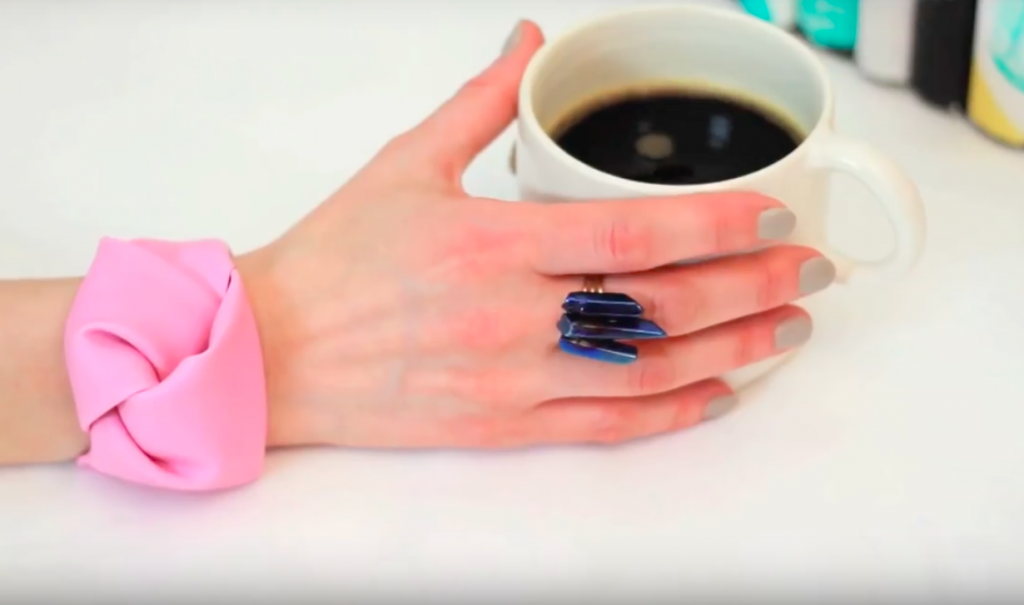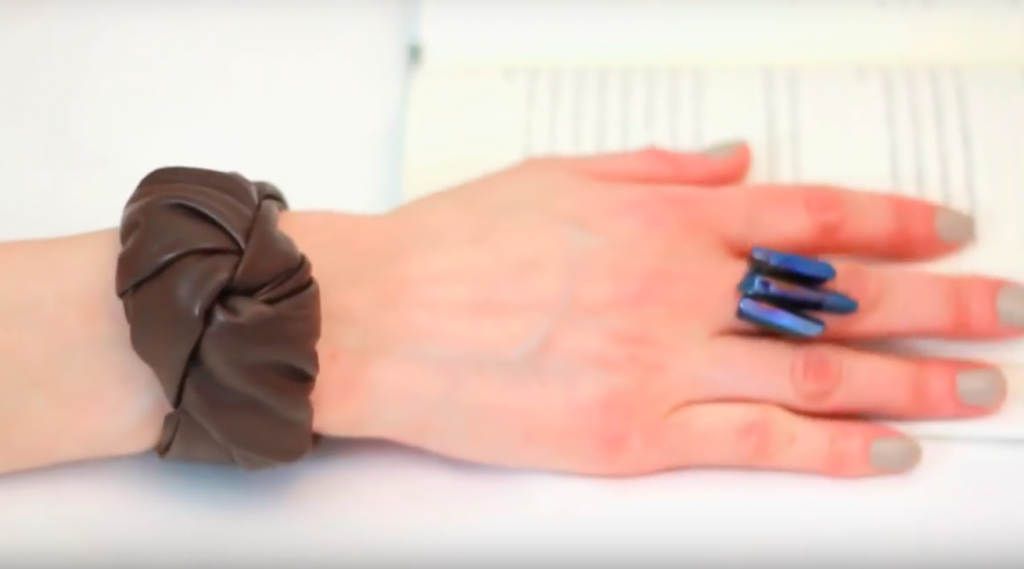 Watch the video before you embark on this to make sure you have all the deets you need to do it right:
What kind of jewelry have you made lately?  Please show us your DIY baubles!