If you are making double doors, you will repeat all the previous steps to make your second door.
At this point you can use a wood conditioner (optional) or go straight to the stain: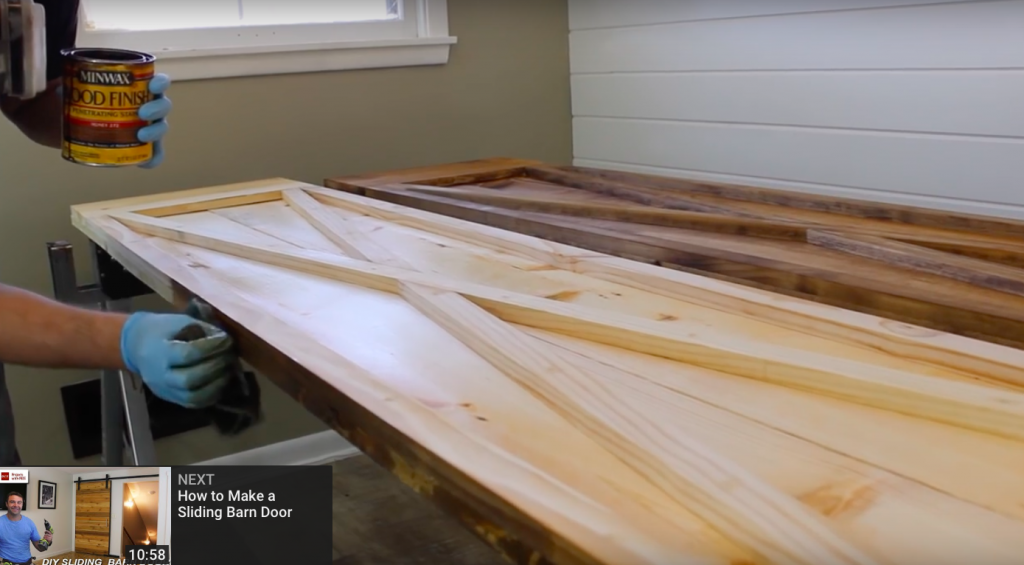 Nothing like a pretty stain to bring out the color and grain of the wood!
She Attached Wood Pieces To An Old Door To Upcycle It Perfectly!
Once you have allowed the stain to dry as recommended, it's time to pick out your hardware and hang those doors: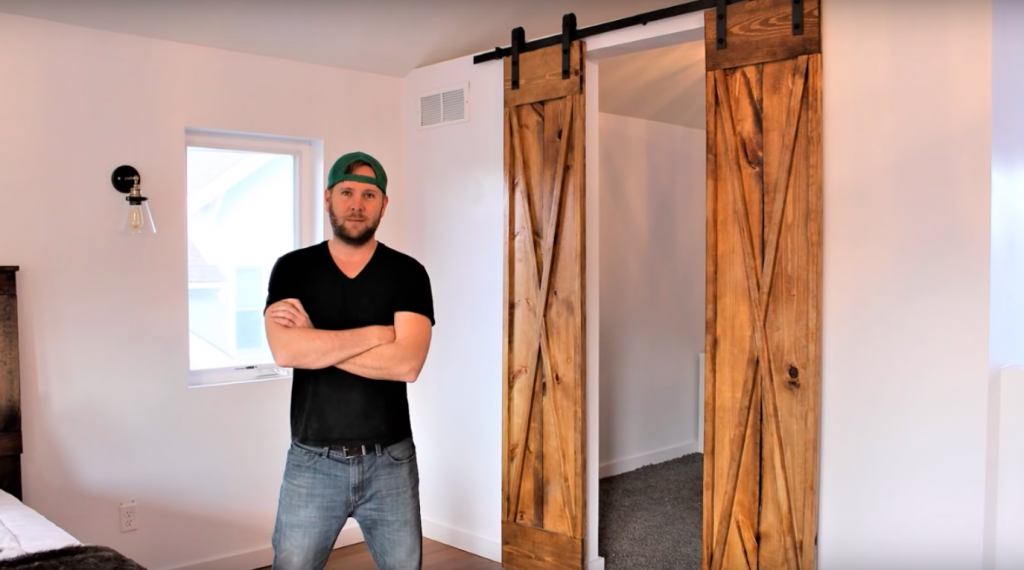 These really add so much character to any room.  I LOVE THEM! And for $60?  It's a no-brainer for sure.
Check out the video below before embarking on this project to be sure you have all the steps to execute this perfectly:
Have you ever created barn doors?  We would love to see your version of them. Share your successes with us!