If you have never worked with pallets before, you will be so pleasantly surprised to see how easy it is to take a pallet in its raw state and transform it into a bench that people and pets will both love.
You will simply need a saw (or sawzall), drill, screws, stain and sandpaper.
CHECK OUT THIS AMAZING PALLET + CONCRETE DIY!  IT'S SOMETHING WE ALL WANT IN OUR BACKYARD!
Start with your pallet: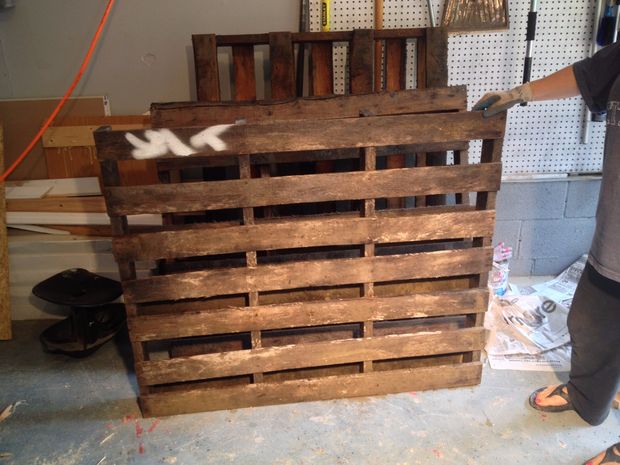 Cut it into 3 pieces like so: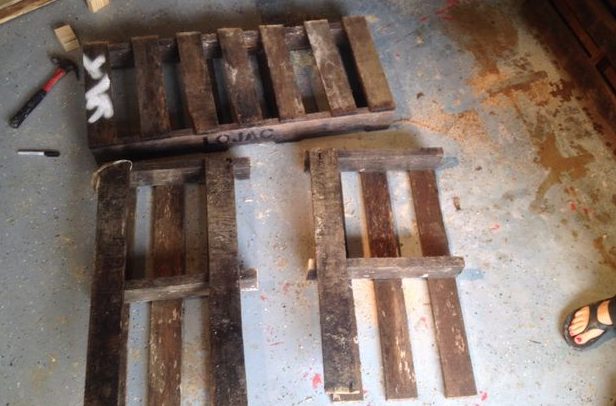 Click through for the rest of the details…