Your boards are cut to size, smooth and stained.  Now, use wood glue to attach the boards together like so,  Lots of glue on the bottom of the vertical boards and affix the horizontals to the them: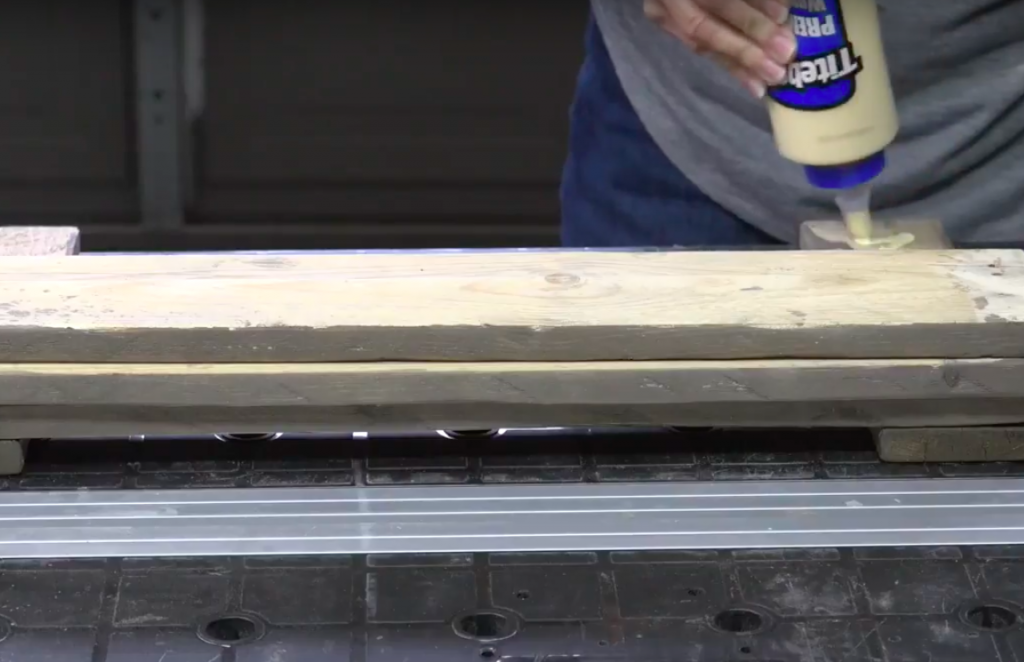 You can clamp them and use a nail gun to get them set.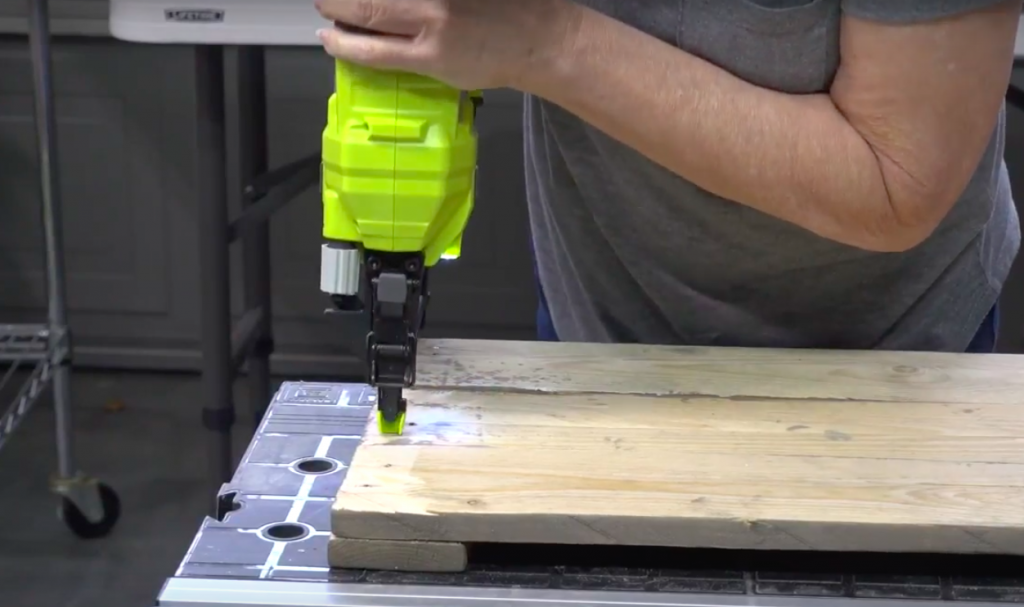 GOT EXTRA PALLET WOOD?  CHECK OUT THIS SIMPLE KITCHEN ACCESSORY THAT YOU CAN EASILY MAKE WITH IT!
Lastly, use a drill to get the handles on: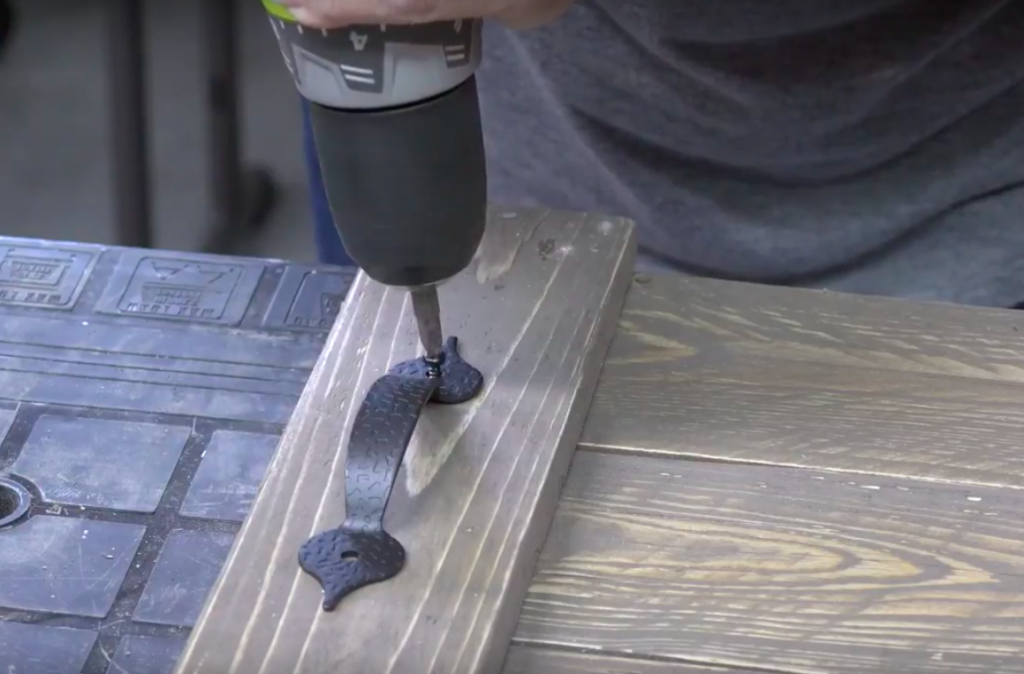 and VOILA!!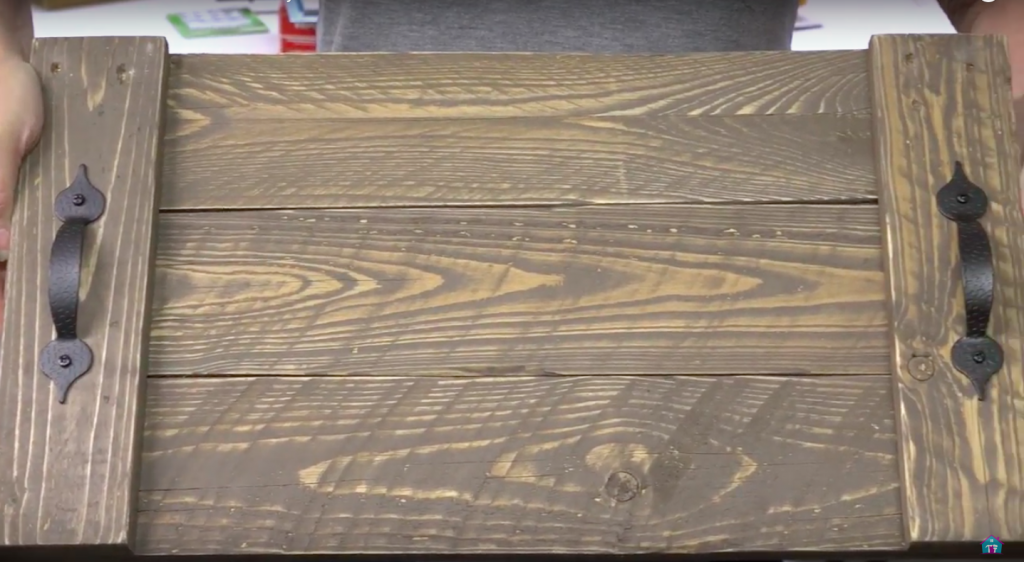 Personally, I would select a more simple and modern handle to get that modern farmhouse vibe but whatever you pick will give this tray it's personality.
Check out the video below for all the details you need to get this done right.  (Like making sure you have the correct grit of sandpaper.)
Have you made a small scale pallet project like this?  Please tell us what you have made.  If we have dissembled a pallet to make this, we have extra wood that needs a good home!
Thanks MotherDaughterProjects!