If you are familiar with working with pallets or not, this is a great little project that will render something you can use everyday for so many different purposes and will also be super-fun to make.  It entails lots of different tasks but not too much of any of them!
Check out how to make this awesome PALLET TRAY:
You can obviously make this tray any custom size, so consider what you may be using it for.  Perhaps a computer tray, breakfast in bed…whatever you like.
Cut your 3 horizontal wood pieces down to the size you like and then measure out the vertical pieces to equal the width of the 3 pieces combined: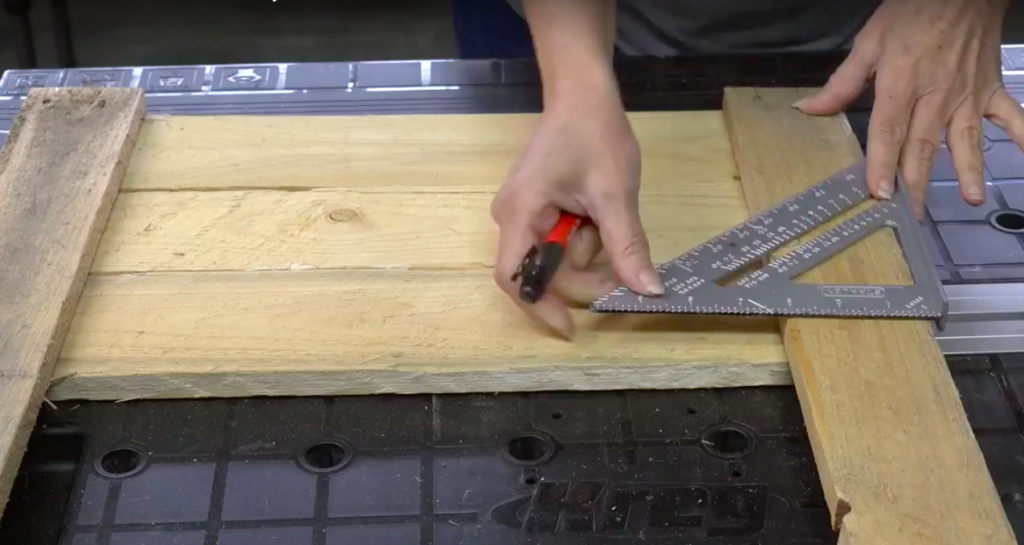 Next, you are going to want to sand this very well.  Use the orbital if you have it and make sure it's super-smooth as you will be putting your hands on this quite a bit.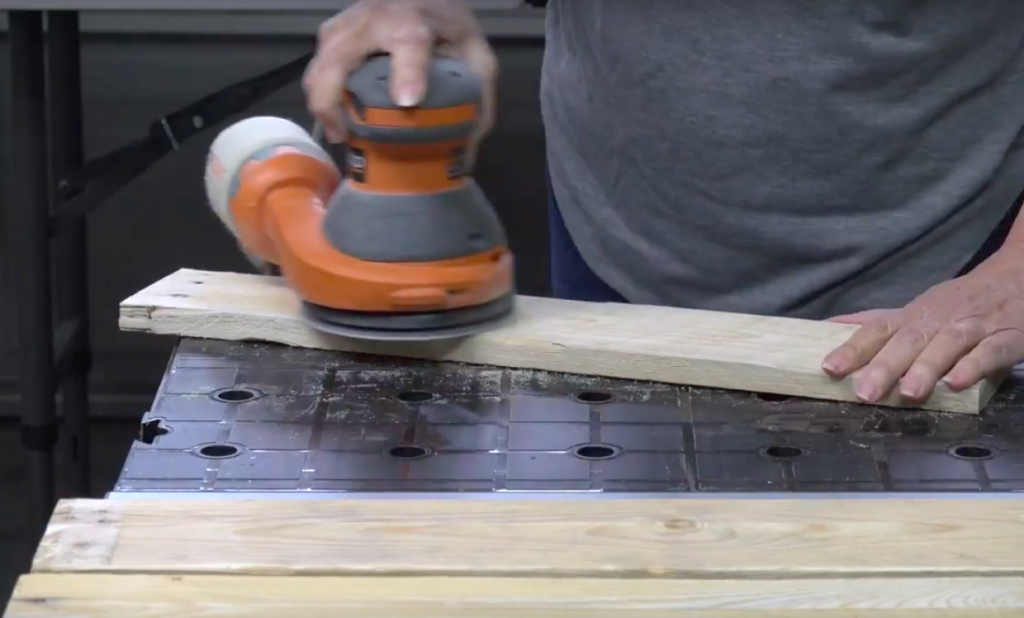 GOT EXTRA PALLET WOOD?  CHECK OUT THIS SIMPLE KITCHEN ACCESSORY THAT YOU CAN EASILY MAKE WITH IT!
Now is a good time to make sure there are no old nails in your boards.  If you find any, remove them: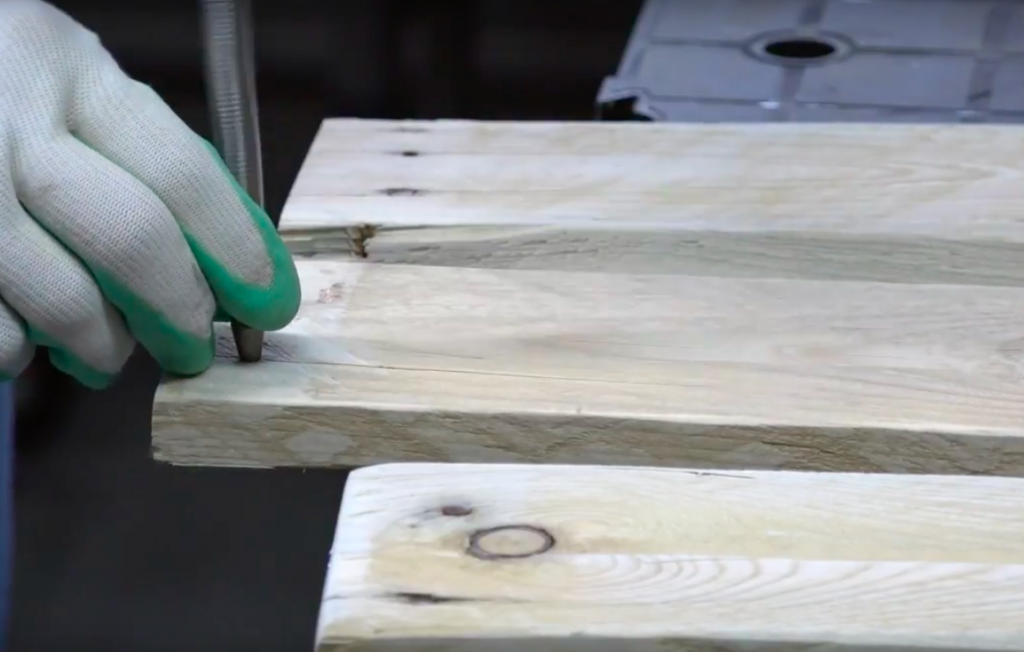 Once you are all sanded smooth and any old nails removed, use the stain of your choice to get the color you want.  It'll bring out the beautiful wood grain.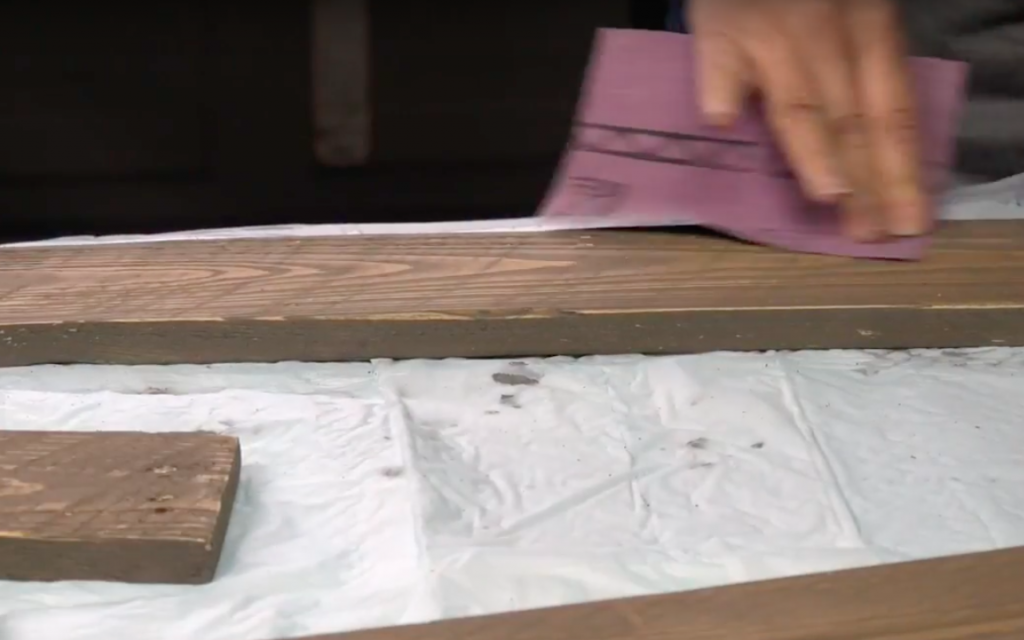 Now that your boards are clean and sanded, it's time to put this tray together.  Click through for the final steps…