You have one more layer to go and this is where you use the rest of the circular plates: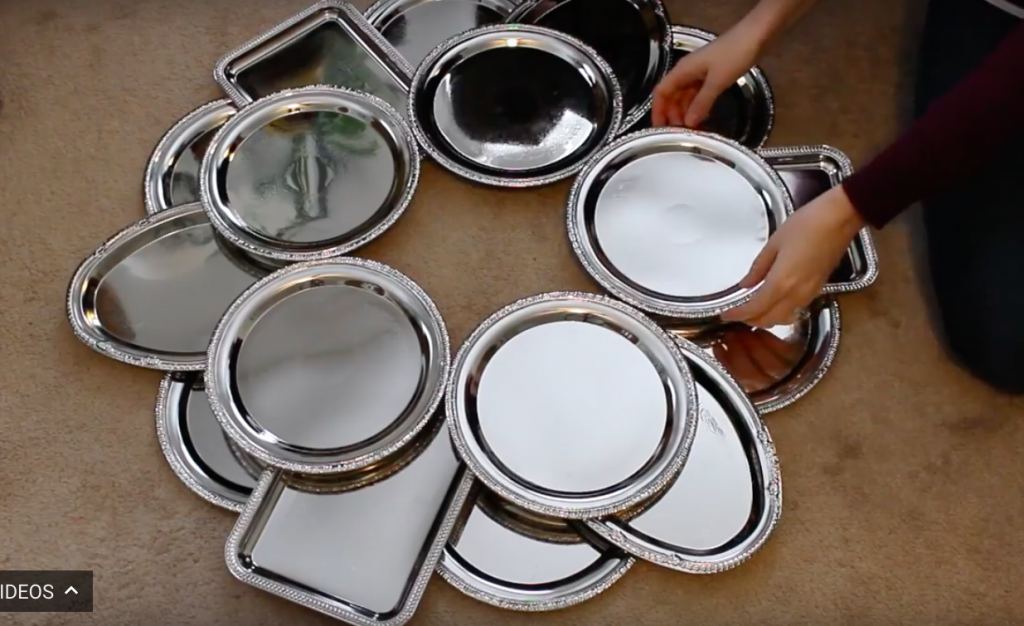 Next, use your hot glue gun to glue each plate to the one below it.  These plates are very lightweight so the hot glue is all that you will need.  One at a time, pick up the dishes and glue them to what is below it.
CHECK OUT WHAT TO DO WITH THOSE FRAMES FROM THE DOLLAR STORE!  NO PICTURES INVOLVED…THIS DIY IS SO UNIQUE!
When you are done, you can turn it over so hot glue something on the back for hanging or just skip that step and lean it against the wall.
Style it with other seasonal decor that you love!  Here is is gussied up for Christmas: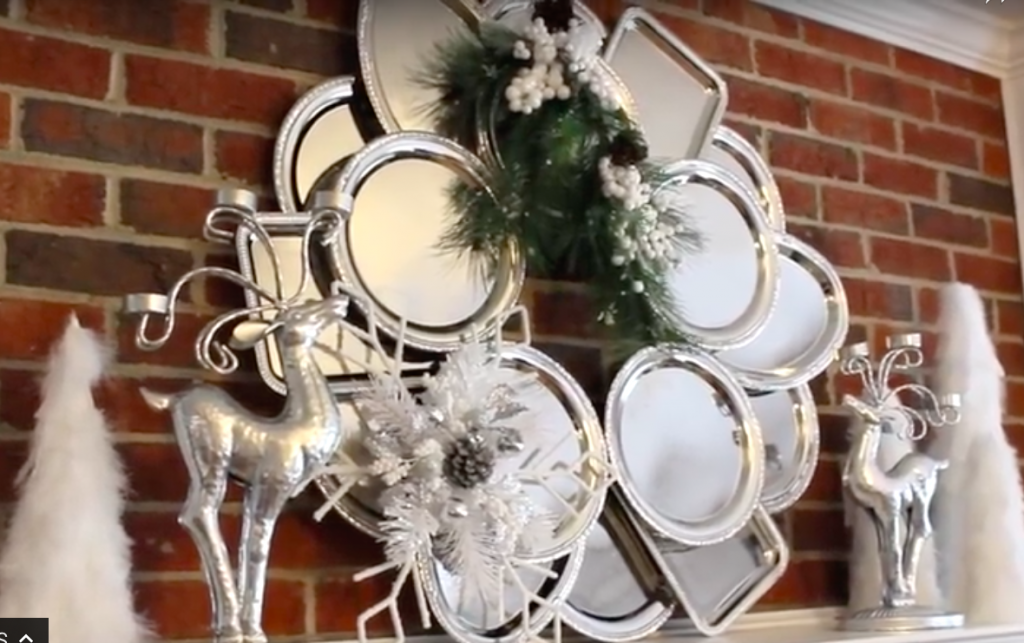 Make sure you get this DIY done right by checking out the video below:
Have you picked up these dishes from the Dollar Store?  What did you use them for?