You have seen these plates at your Dollar Store but have you ever bought them, right?  Well, now is the time, folks!
This DIY is so cool and dramatic, no one will believe that you made it from such inexpensive supplies.
Here in this tutorial from DO IT ON A DIME, she creates this mantle decor for the holidays but there is no reason that it needs to be relegated to a Christmas theme.  You could style this to work for any season or holiday.
CHECK OUT WHAT TO DO WITH THOSE FRAMES FROM THE DOLLAR STORE!  NO PICTURES INVOLVED…THIS DIY IS SO UNIQUE!
First, pick up your supplies.  All you will need are the plates, hot glue and POSSIBLY something to hand it with although learning against the mantle works just fine.
Next, lay out 6 of the circular plates like so: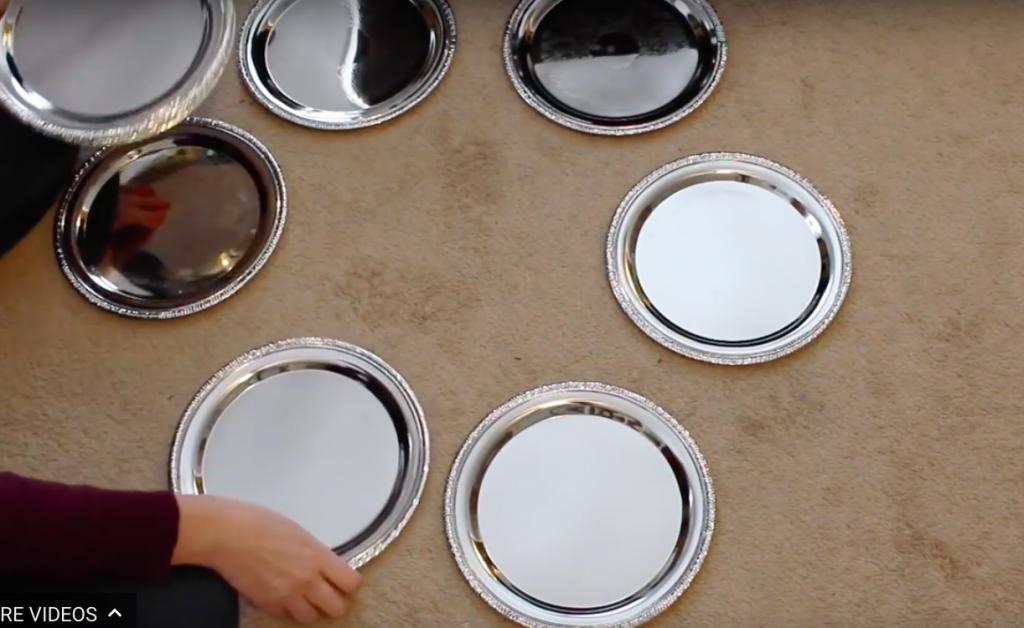 Next, you will place the square and oval ones alternately over the circles like this:
Click through for the last couple steps…