One of my favorite interior designers is Mariah O'Brien.  Her designs are the perfect mix of rustic and ethnic and and she has a way of making a space look so lived in yet glamorous at the same time.  One of the ways she does this is through the use of imported textiles and earthy tones.  This year she started making her own pillows which sell for as much as $375 EACH!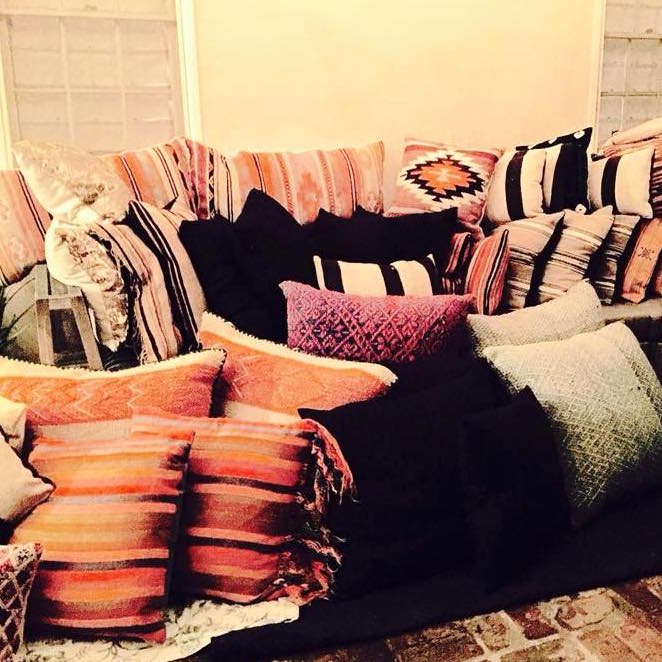 For those of us who cannot afford Mariah, I give you this tutorial.
All you need is to find the textiles and you can do that by tracking down cheap placemats and rugs–even at the Dollar Store.  You may find a small rug or placemat at your local Marshalls or similar store that may cost a bit more, as well.
You are simply going to use stuffing and fabric glue to assemble the pillows, or you may run one end through your sewing machine if the fabric is not too thick.
Look at what you can create!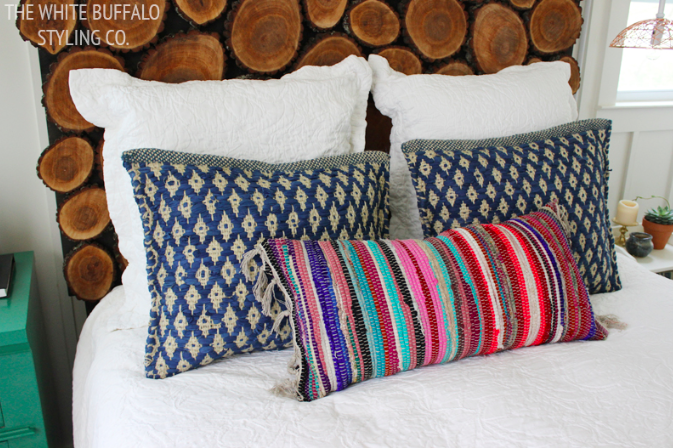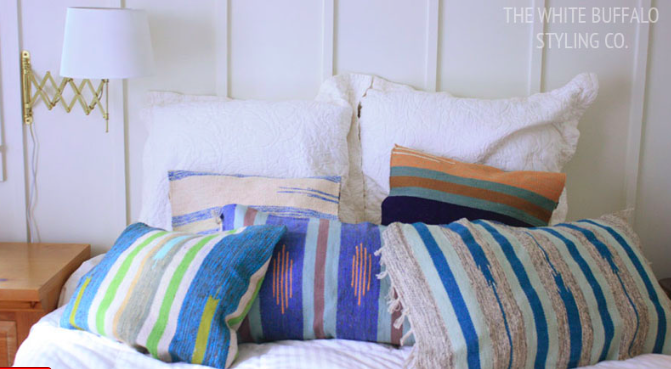 I don't know if you have ever priced out pillows such as these but I have.  Trust me, this is AWESOME!
Have you ever found a way to make something that was otherwise too expensive for you to own?  Tell us about it!
Thank you so much to thewhitebuffalostylingco for sharing this tutorial on their page.  More deets over there to check out.