Wrapping and hot-gluing rope around household items is an awesome way to upgrade cheap items into pieces that have a more style.  It's a great way to craft-up vases, boxes and yes, laundry baskets, too.
Your materials are simple enough:
rope
laundry basket
hot glue
spray paint or acrylic paint/brush
stencils
YOU WON'T BELIEVE HOW SHE USES ORDINARY PAINT TO REFINISH A SOFA!  SERIOUSLY, RIGHT ON THE UPHOLSTERY!!
Start by applying hot glue at the bottom of the basket and apply the rope to it as you go along: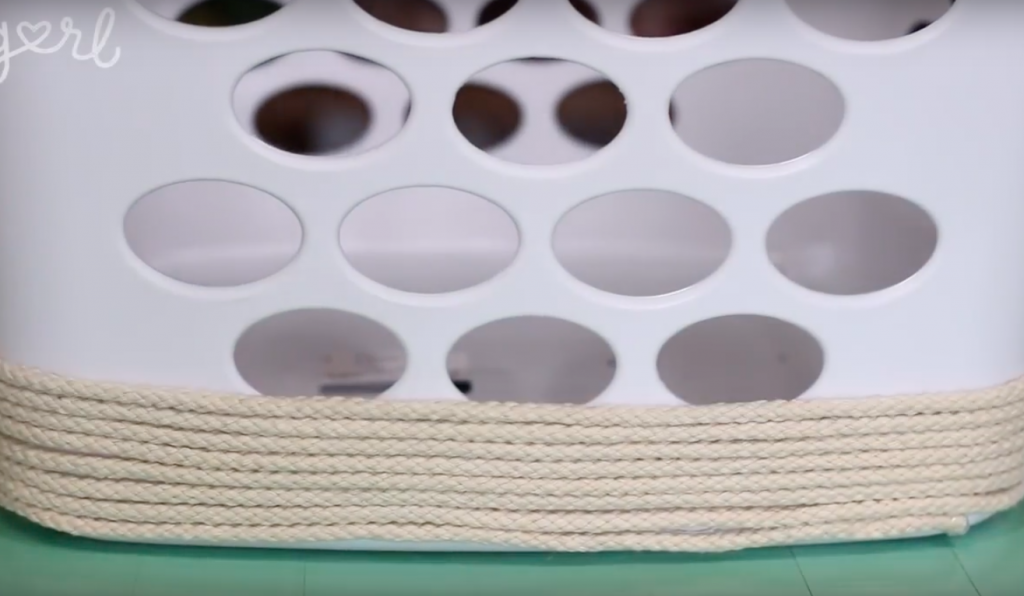 Keep working till you make your way to the top of the basket.  When you get to the top, it's time to bring on the color.  Click through to see…