The third idea is fun and educational!
3.  EGG WORD and NUMBER FAMILIES
This upcycle is so easy.  All you need are the plastic eggs and a Sharpie.  Come up with letter combinations that work when you spin the eggs around so that the child can mix and match to create words.  Also, make matching tops and bottoms with dots and corresponding numbers, then let the kids match them up.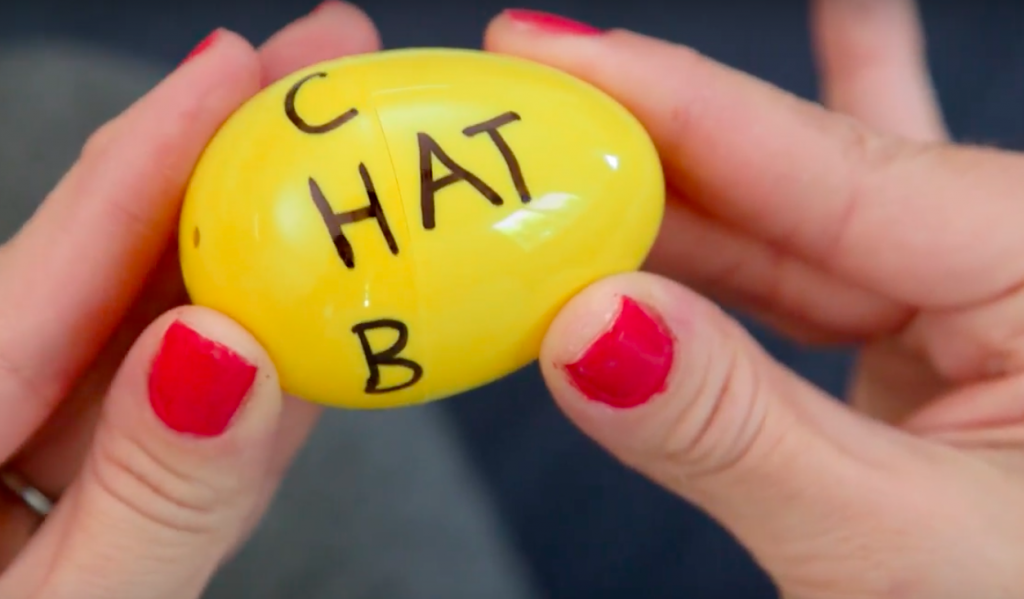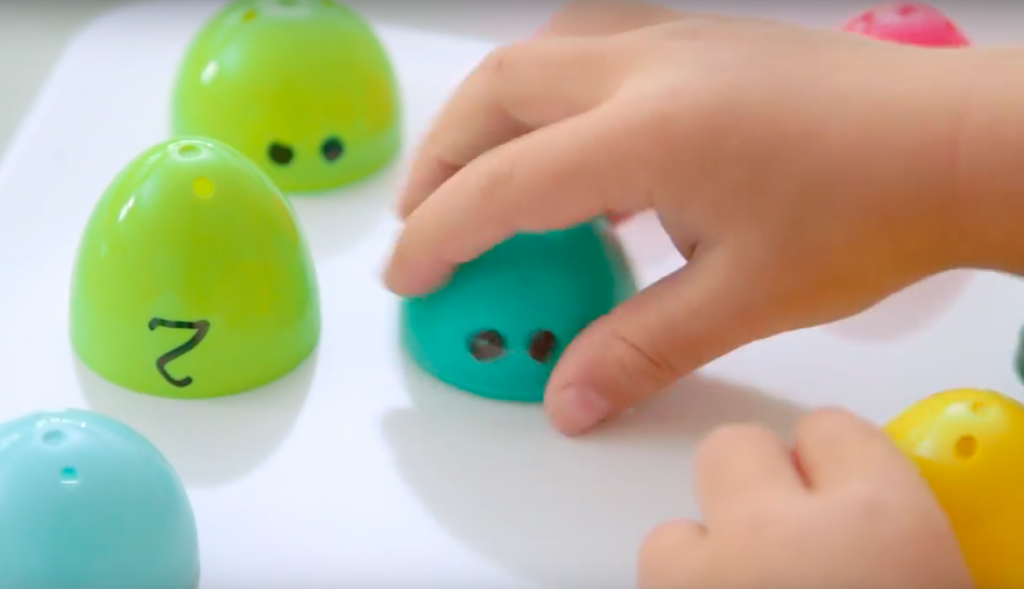 THESE GORGEOUS EASTER EGGS CAN BE USED YEAR AFTER YEAR!  WAY COOLER THAN DYED EGGS!!
Check out the whole video post from WhatsUpMoms to get all the deets on these 3 projects.
How do you upcycle plastic Easter eggs? Please tell us your ideas!
Thanks, WhatsUpMoms!