Once you have your glue down, apply the first mirror and keep going in this fashion.  Be sure to constantly adjust and keep the mirrors in place.  They may slide around a bit since the glue is still wet: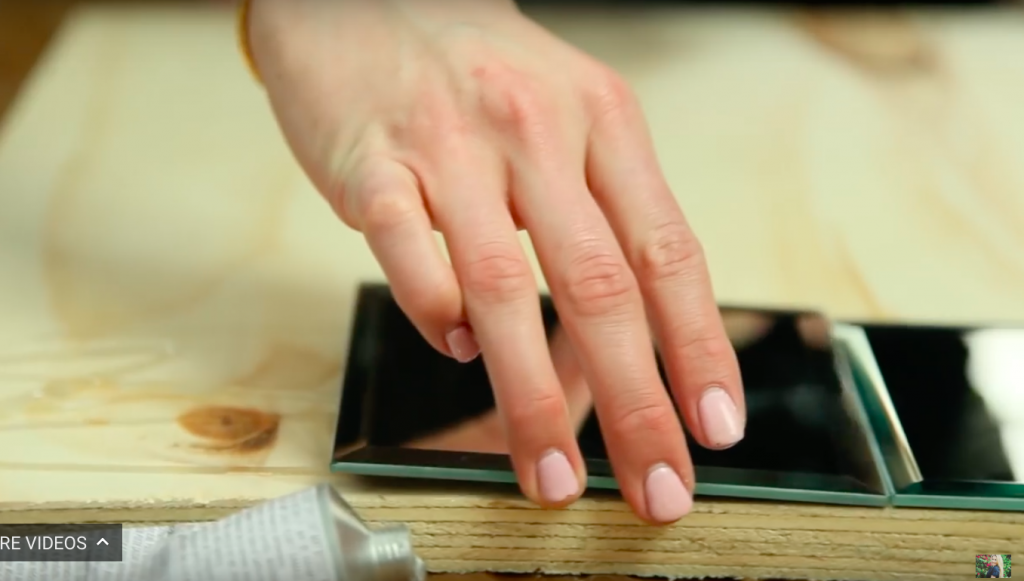 Keep going…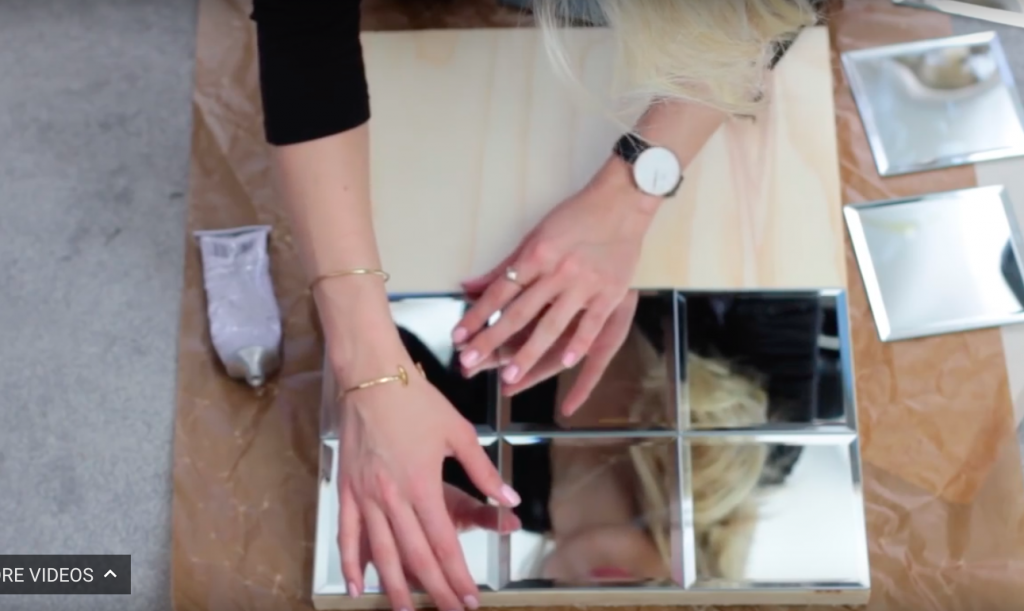 She Wanted The $2300 Pottery Barn Sink Vanity But Only Had This Sideboard To Work With…She Did It!
Get all the mirrors in place and then cover the whole thing with some heavy magazines to secure everything to cure properly overnight:
The next day you can wipe down the mirrors and remove any visible glue with a razor blade.  VOILA!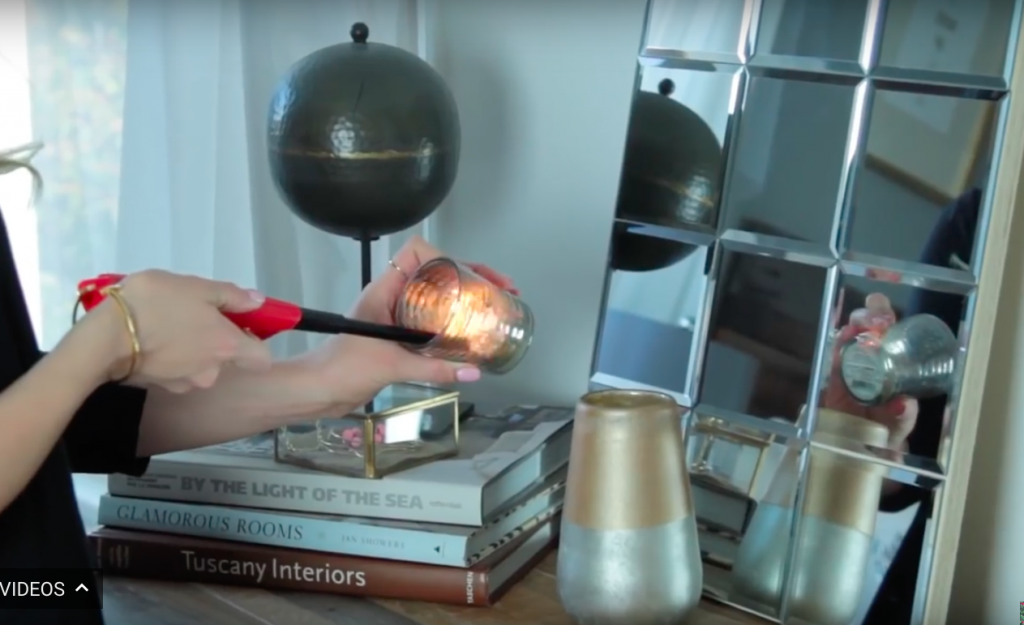 Watch Sharrah from Live.Your.Style. make this mirror in the video below to make sure you have all the deets you need to make yours perfectly.
What is the best Pottery Barn hack you have seen or done?  Please share it with us!