We have all been there.  Standing there at Pottery Barn (or at our kitchen counter staring at the catalog) admiring the furniture and shaking our heads at the price tags.
I have so much admiration for the DIYers out there who don't get discouraged by those dollar signs but rather get inspired to make their own.
The sink she had her eye on was GORGEOUS, but what she created was also GORGEOUS!  Check it out: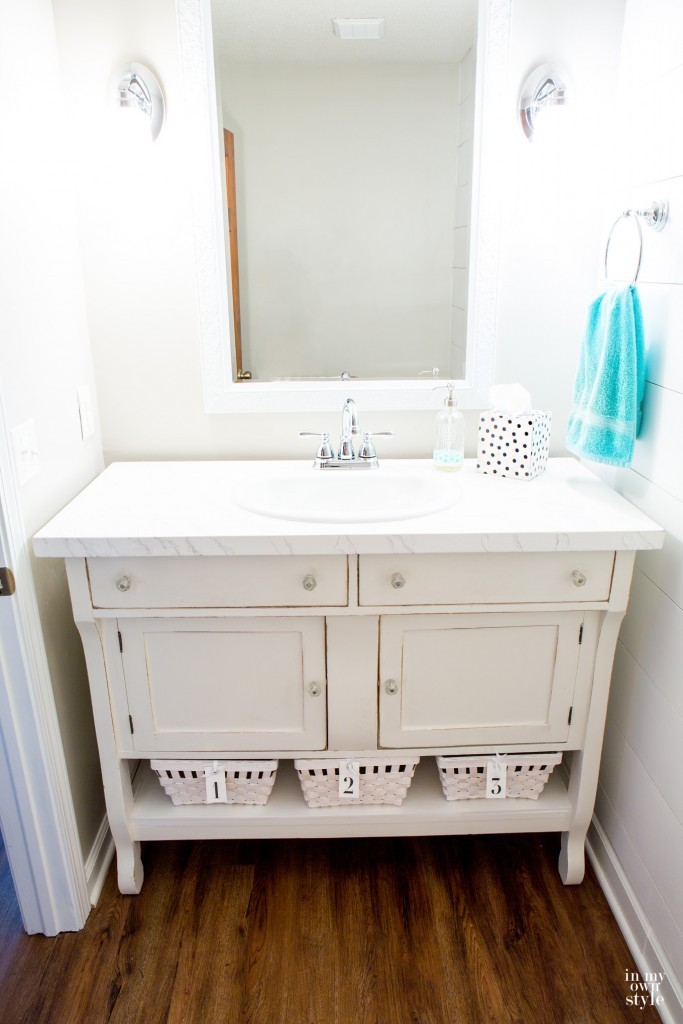 And this one is a one-of-a-kind!
Head over to inmyownstyle to see the Pottery Barn inspiration for this vanity and also the whole instruction manual on how she created her own.
Have you ever gotten inspired by an expensive piece of furniture and then made your own?  Please share it with us.