Now you are going to get your paper plates and hot glue 3 of them together to use as a backing for your 4 flower quarters. Put a generous amount of hot glue on top of the plate and stick down one of your quarters.  Repeat with the other 3: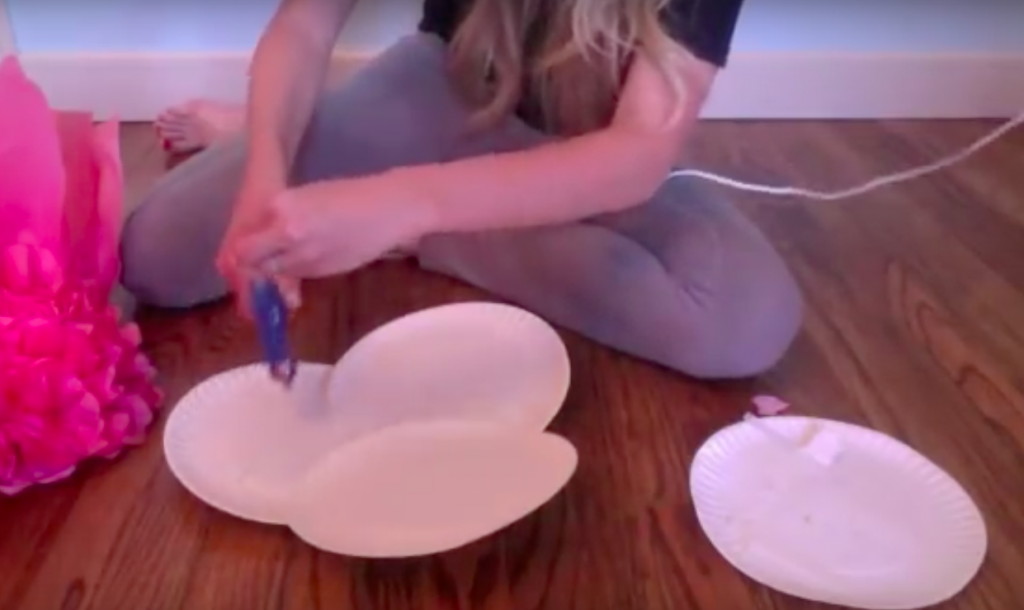 KEEP THE TISSUE PAPER FUN GOING WITH THESE TISSUE-TASSLE GARLANDS!  SO BEAUTIFUL!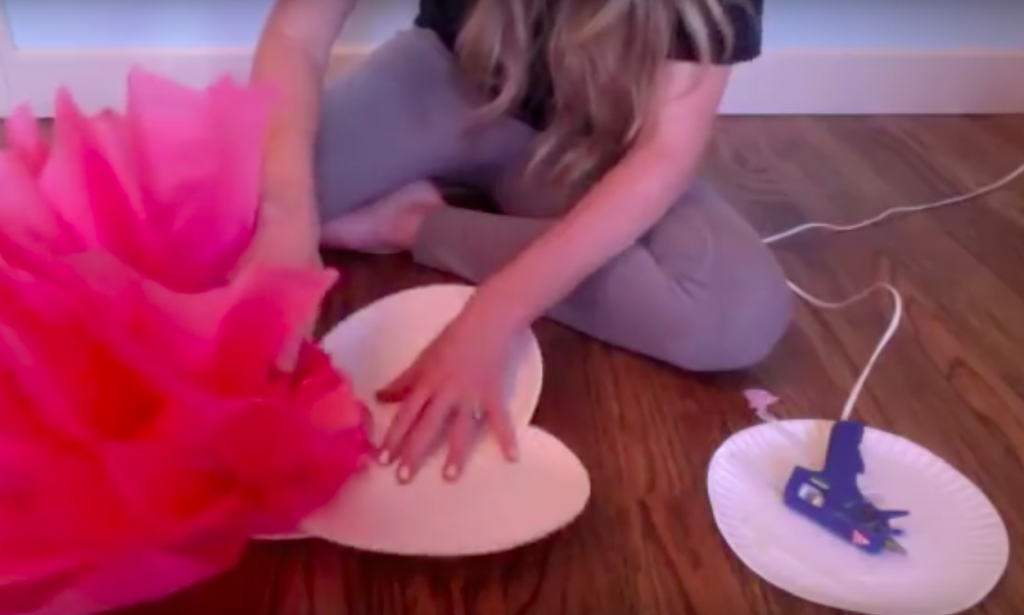 Make another fan flower in a much smaller size in a contrasting color and hot glue that one to the middle of the big one you just finished.  Here is what it will look like: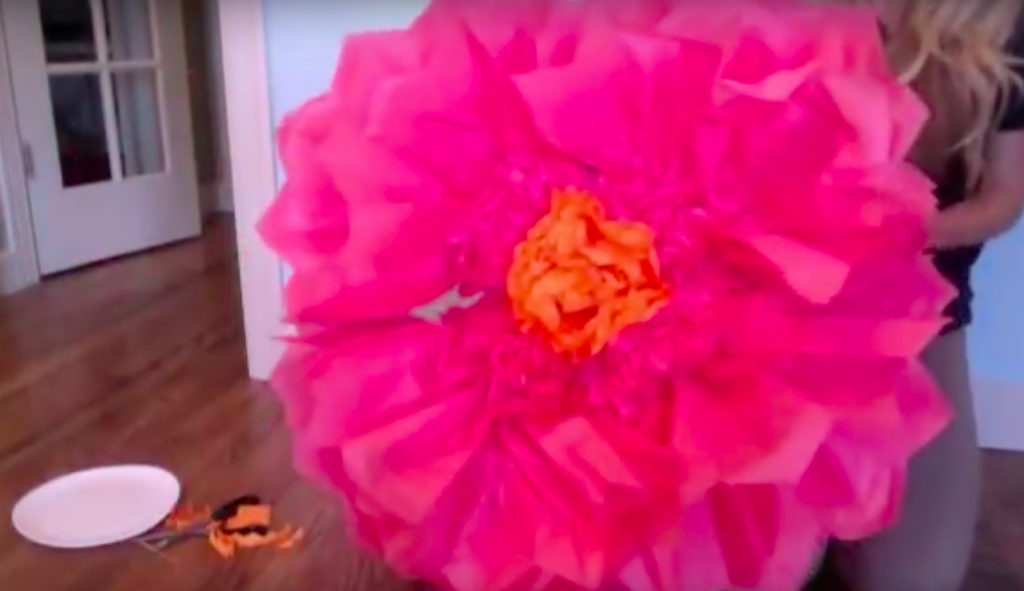 For a little bling, you can hot glue some silver tinsel to the very center.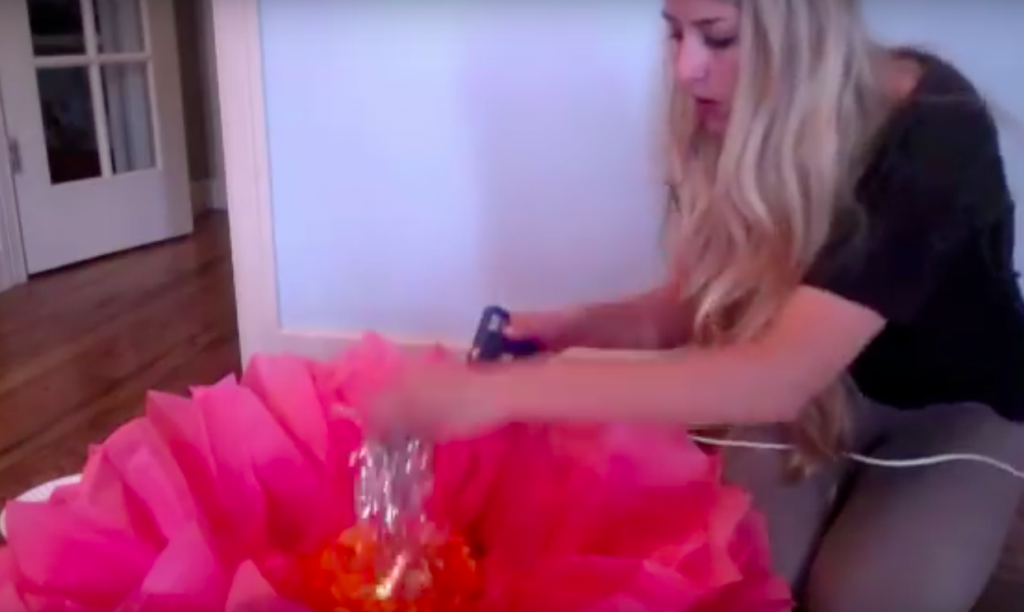 If you have the patience, keep going, make more!!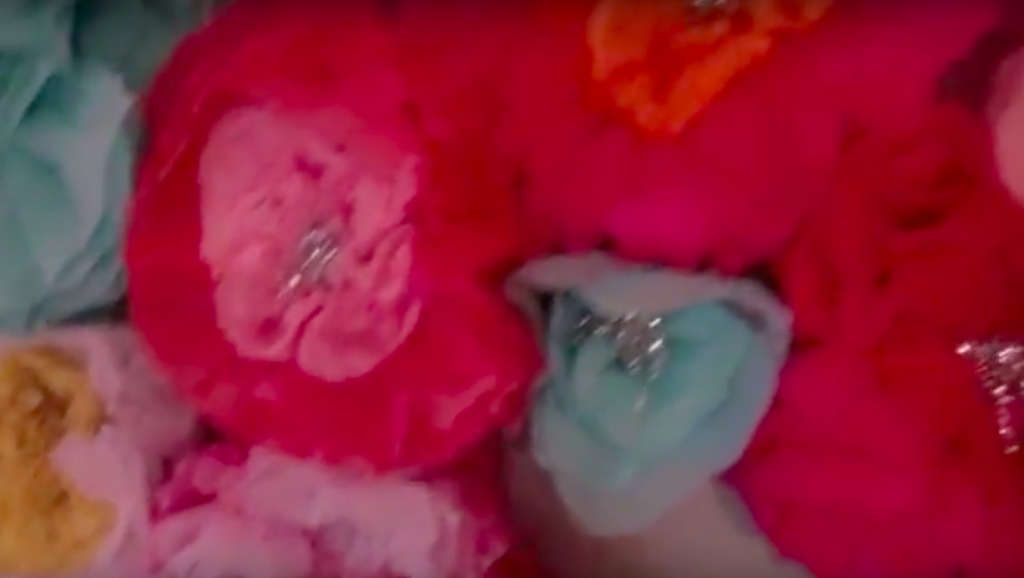 You can use these for the backdrop of a picture wall or scatter them about as a party decoration.  These flowers will bring so many smiles!
Check out the video tutorial for the deets you need to get this done correctly:
Have you ever made giant paper flowers or tissue flowers?  What did you use them for?  We would love to hear about your crafting adventures.