If you are looking for the funnest, boldest party decor or just something to brighten up a room with color, these tissue paper flowers are just the thing.
Recently, I was at a baby shower where the hostess made a bunch of these and the effect was AMAZING.  The room looked truly breathtaking.
Get out your tissue paper and start folding.  Here's how:
First get a stack of tissue, perhaps 7 or 8 sheets thick.  make sure it's stacked in alignment and then fold it up like a fan, each fold a few inches wide: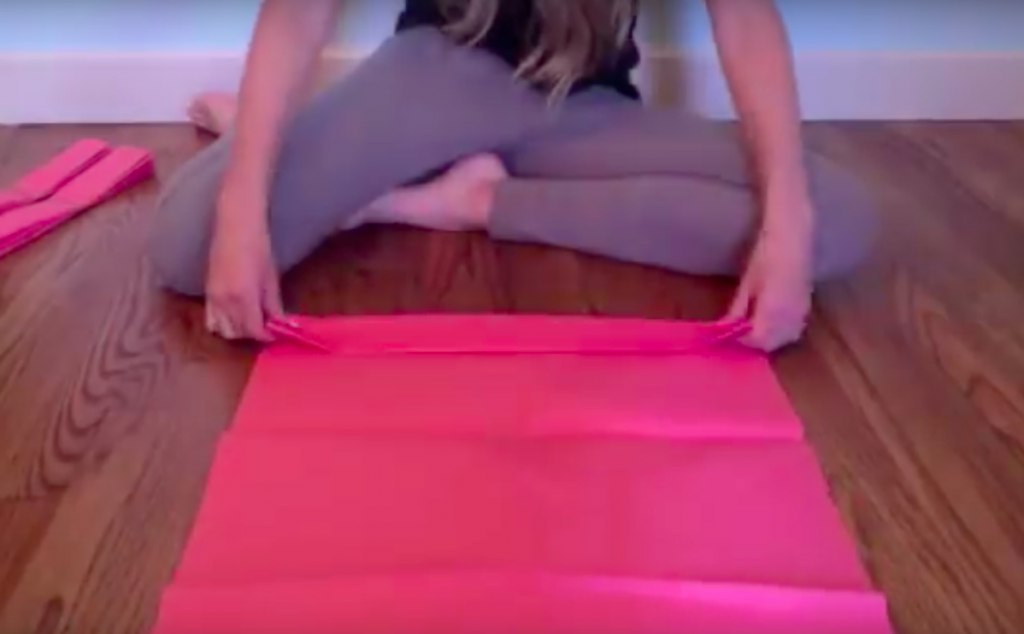 KEEP THE TISSUE PAPER FUN GOING WITH THESE TISSUE-TASSLE GARLANDS!  SO BEAUTIFUL!
When you have it all folded up, fold it, not in half but at about the 2/3 mark, fasten it with a bobby pin or two: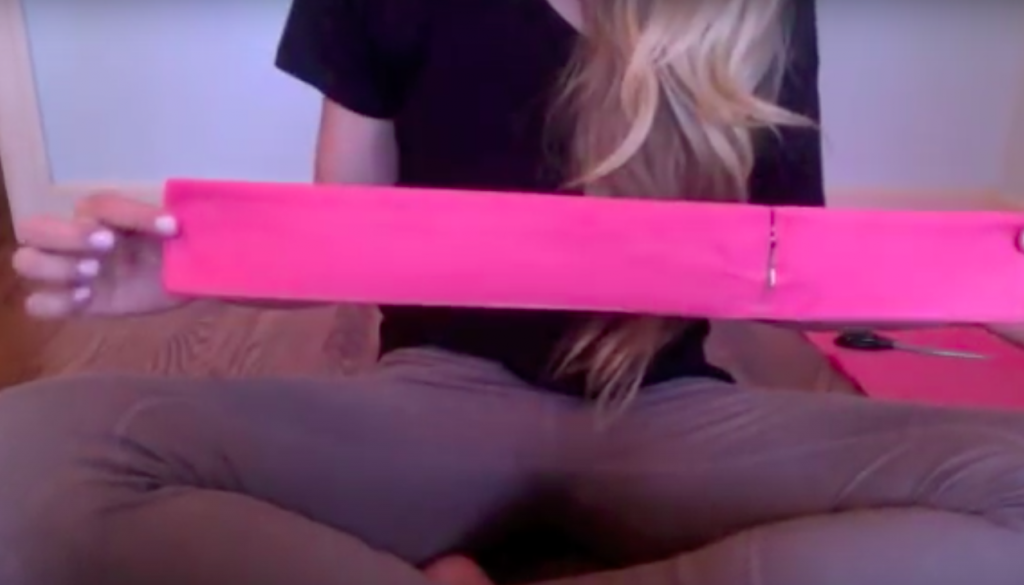 Now you are going to cut the short end into a heart shape: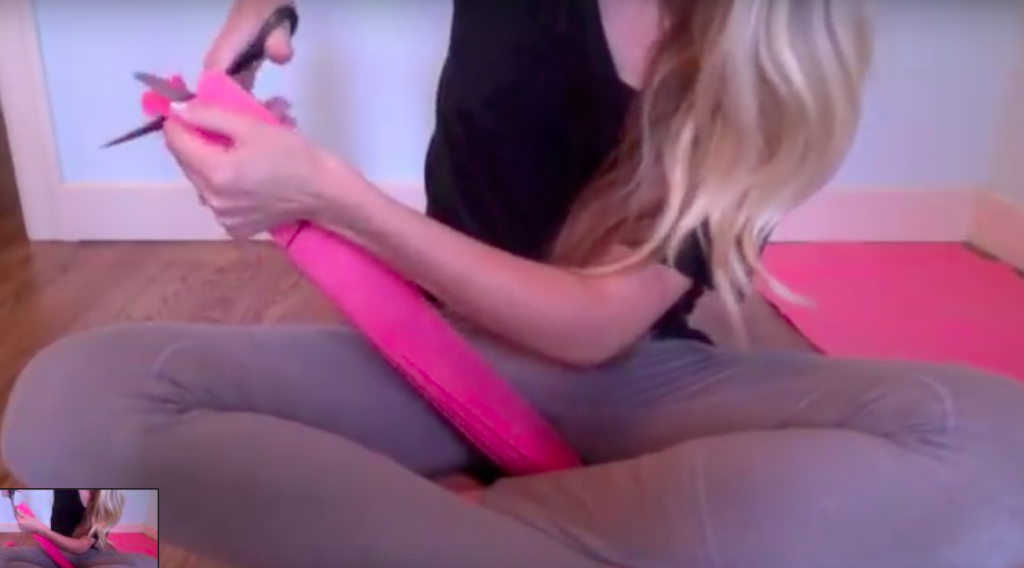 Open up the fan on the long end and cut out points–up and down–across the fan: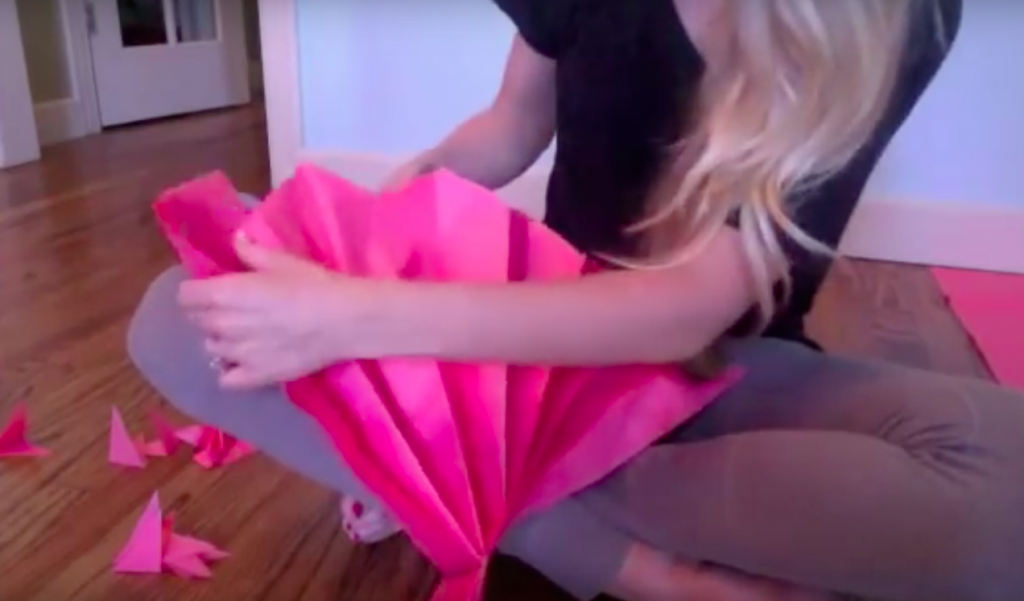 Start pulling apart the sheets on that side so that the sheets are separated and then do the same on the short side: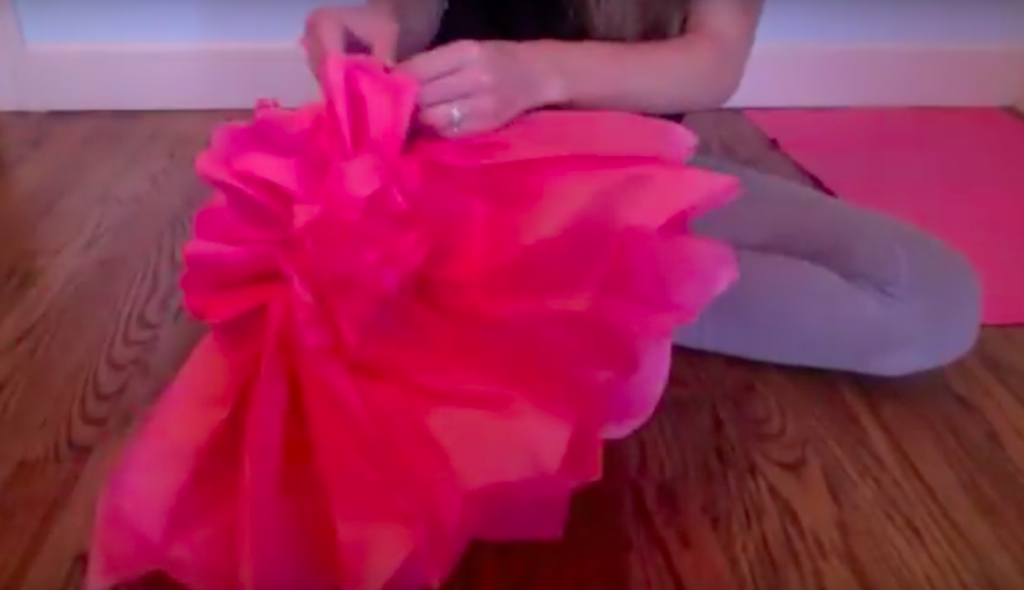 You will need 4 of these for each flower so repeat this 3 more times.
Click through for the final steps to complete this incredible craft…