So Easter is just around the corner and our kid's are expecting something special and we are running around just trying to keep up with the daily grind and have nothing planned.  (Am I only speaking for myself here?)
No worries.  Wise DIY is here to help with awesome ideas that will make it easy and fun to have a special day.
Here is a great one that the kids can really be creative with and that you do not have to be as hands-on with as you do with dying eggs.  The items you need are simple and the results are very cool.
I would recommend doing this craft early in the morning after breakfast so that the rocks have time to dry and can be hid along with other plastic eggs. You could definitely make a game of finding these, maybe finding the painted rocks means they win a special piece of candy or a small amount of money.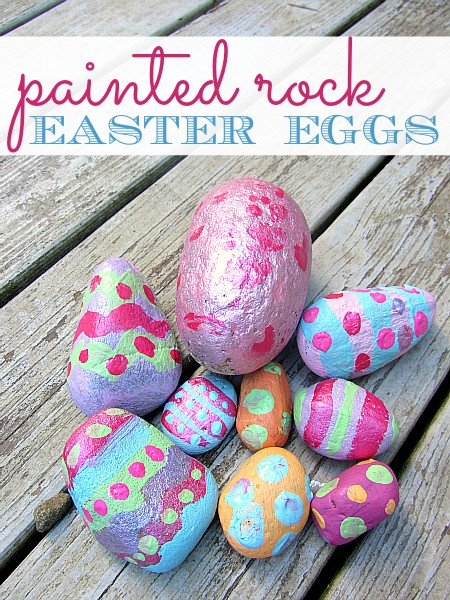 I also love the idea of doing an Easter egg craft that you can hang on to for future years.  I mean, why can't our Easter eggs come down through the years with us like Christmas ornaments?  It seems that we should make things for the holidays that are more memorable and less disposable. Here is another great idea for an Easter egg craft that will stand the test of time.
Share this tip with your friends!

For more on this fun craft, see our article and image source at notimeforflashcards.