These small trinket bowls are so beautiful!
I would love to have 10 of these on my dresser and 100 more to give away as gifts.  I am definitely putting this craft on my top 10 to-do list.
I'll be honest, I had never heard of gold liquid guilding before I wrote the post on how to make the gold-dipped necklaces but I am really beginning to see how this gold stuff really elevates an ordinary craft to something that really looks elegant and expensive.
If you read through the instructions on this, you will find that it is easier than baking cookies and there are far fewer ingredients.
I always love to point out when a craft would be a fantastic idea for a wedding or baby shower and this is certainly one of them.
The site A Beautiful Mess gives us the full tutorial on this project.  The supplies you will need are:
–white, black, and colored oven bake clay (a few ounces of colored clay and the 1.75 pound white clay will make you several dishes!)
-X-Acto knife or plastic clay knife
-small bowl or baking ramekin that is oven safe
–gold liquid gilding and small paintbrush
-rolling pin or large round jar
-large can or jar to trace around
–glaze to seal dish (optional)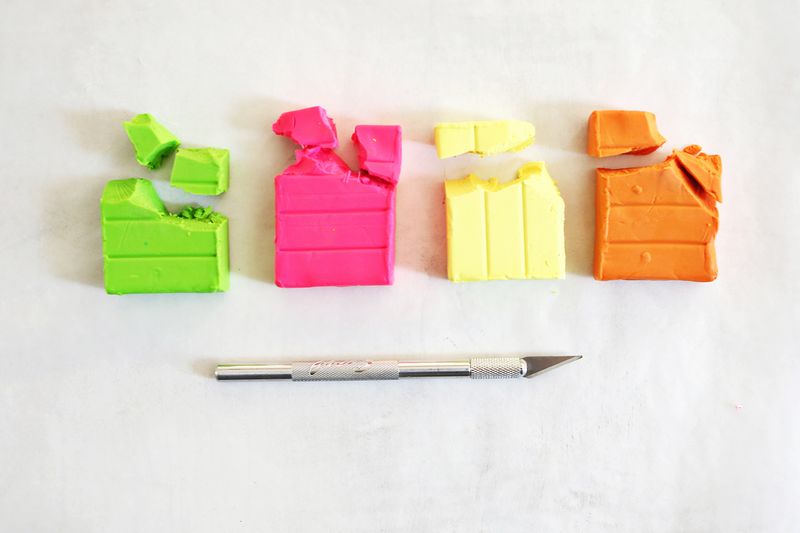 To get the full instructions see our article and image source at abeautifulmess.com
Enjoy making these and using them.  They will look so lovely on a nightstand, dresser, side table…you name it!