First they began with a diagram of what they wanted to build.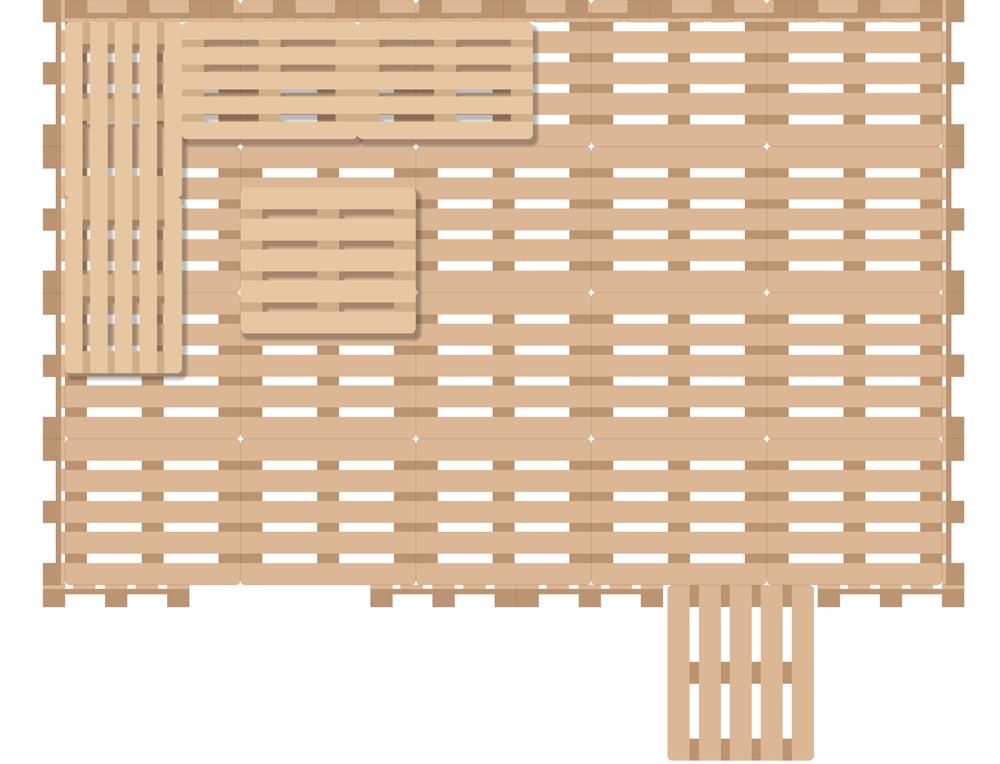 Here is the pallet materials list according to imgur:
20 pallets size 100 x 120 cm for floor
3 pallets size 100 x 120 cm for table
12 pallets size 80 x 120 cm for bench
8 pallets size 100 x 120 cm for high fence
and a few cut off pallets for lower fence.
Terrace will be 4 x 6 meters big.
Directions:
1.  First the pallets were sanded down to be smooth and dirt free.
2.  Then they were primed and painted with an air gun.
3.  4×6 meters of geotextile was laid down to prevent grass from growing in between the wood slats.  (There are many types of geotextile and you would need to check with you local hardware store to see which one is right for your space and climate.)
4.  The floor gets laid down.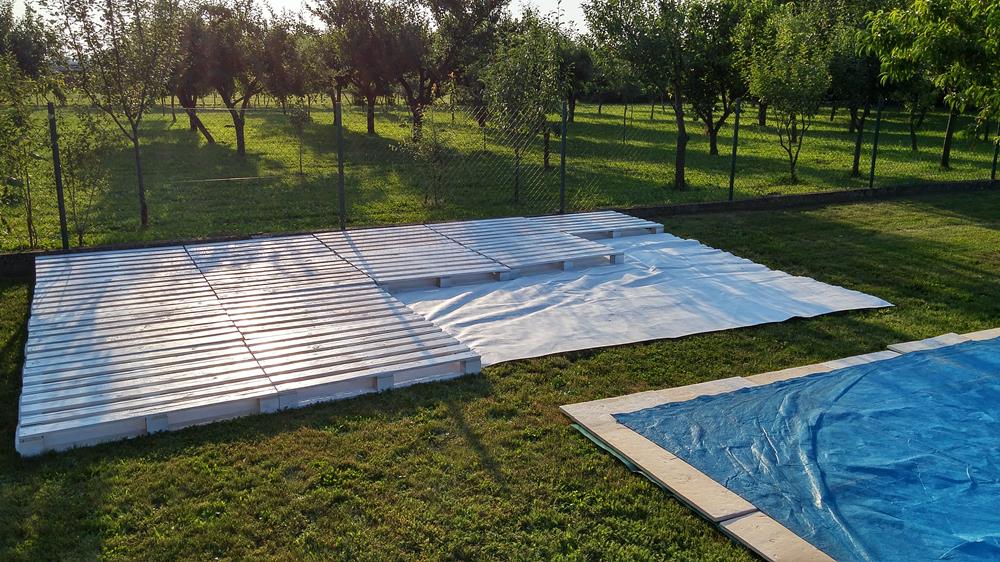 5.  The terrace starting to look like the finished product.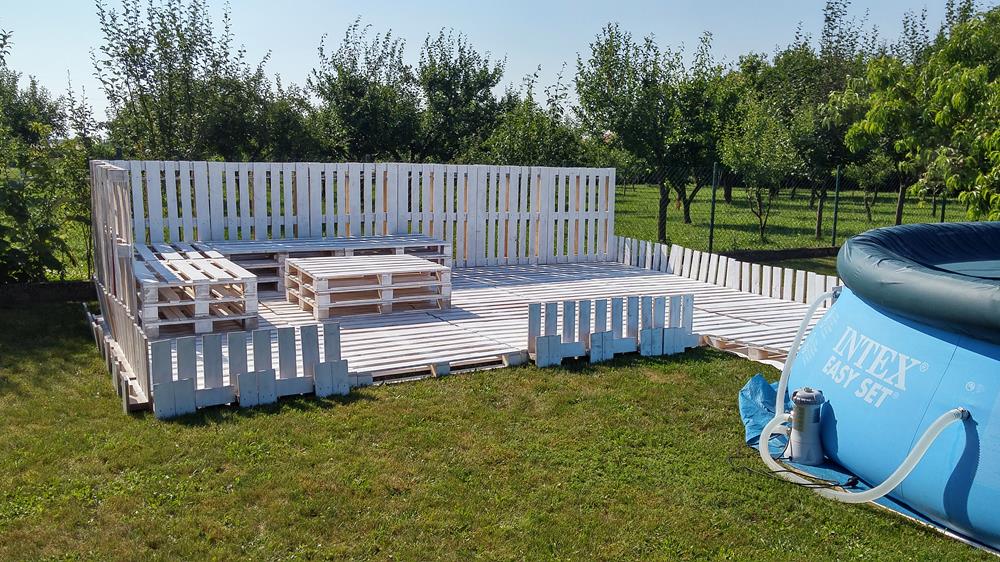 6.  The fence is stabilized with steel rods and wire.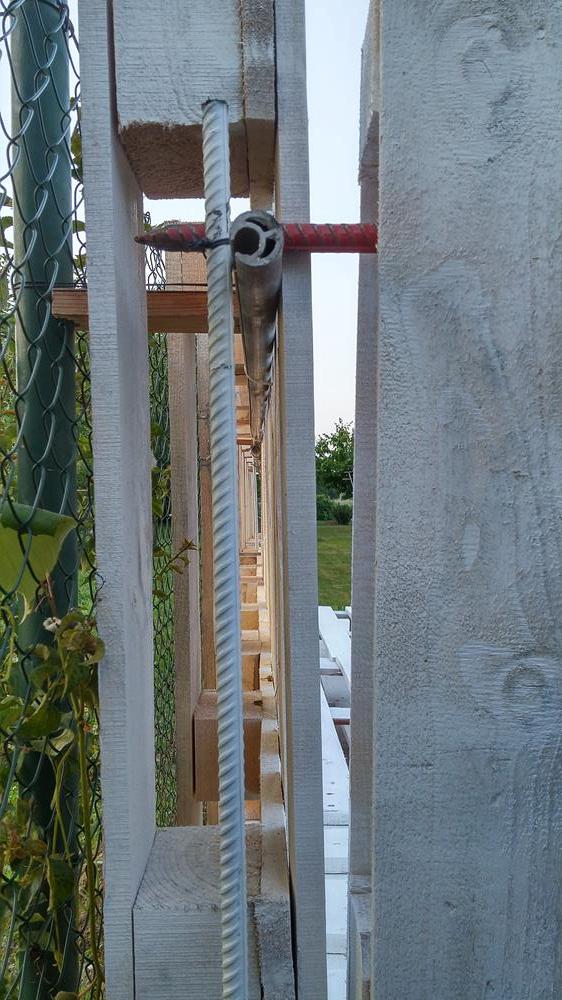 7.  Finally the lower fence is added.  Then flowers, cushions, pillows, umbrella…
8.  And of course some string lights for evening atmosphere.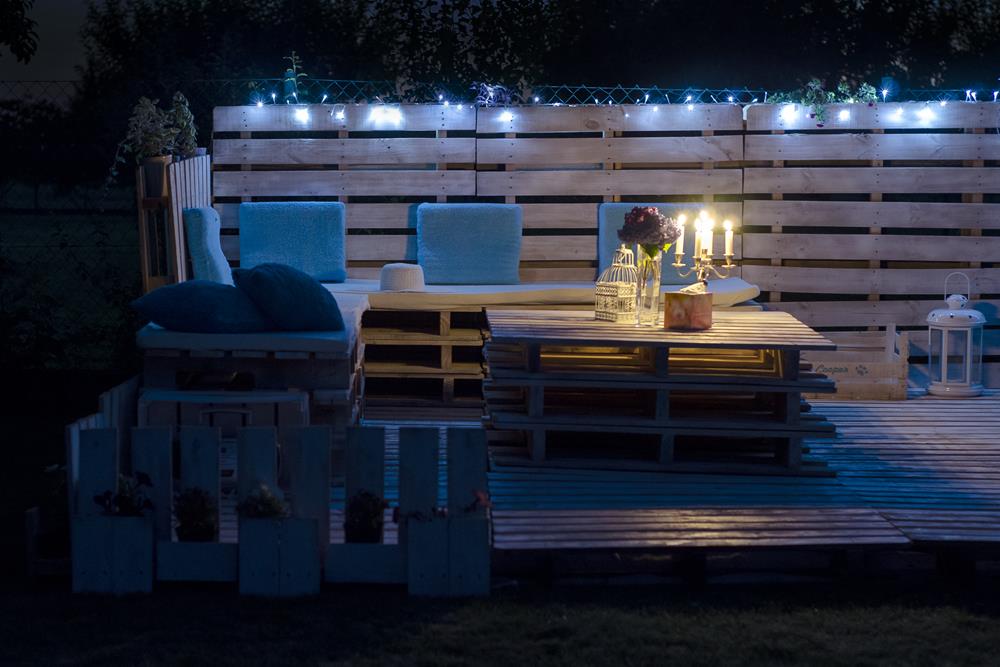 What do you think about this patio?  Pretty awesome , right?  Granted, we don't all have THIS much space in behind our house (I certainly don't) but this could be modified in any way needed to suit your home.
Thank you to imgur for this incredible article inspo and wonderful pictures.  You can see their site for even more pics!