She saw a beautiful headboard at West Elm.  This one:
Couldn't afford it.
But then she saw this door mat at Target and a light bulb went off:
Now I can see what she saw, but only because she saw it first.
Here is how she executed this project:
According to karapaslaydesigns, after she spray painted the mats,
Cut a piece of plywood the size you want your headboard to be. Remember to take the size of the mats into account as well. Two mats side by side make the perfect width for a queen size bed.

Paint or stain the plywood.

Attach your mats to the plywood.
After you trim it, you are done!
So cool!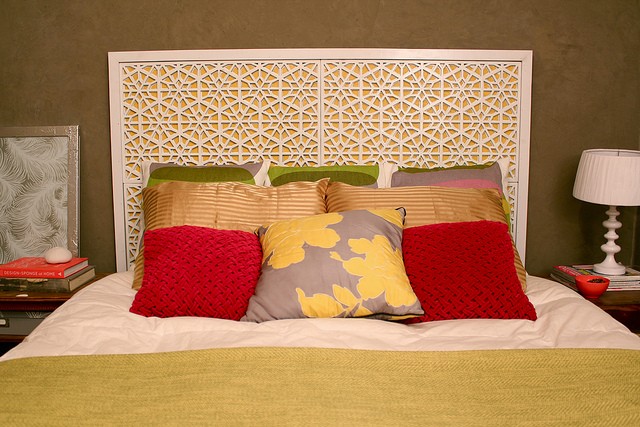 She obviously customized the yellow and white color combo but you could also do it in black and it would look more like the store-bought version.
Combine it with these West Elm DIY end tables!
What is your favorite West Elm DIY project?  Please tell us if you have one!
Thank you to karapaslaydesigns for this awesome tutorial and great pics.  See her site for more deets and more pics!