Once the glue has dried, place this in the printer and print out your photo onto the side with the glue–of course, make sure it's dry!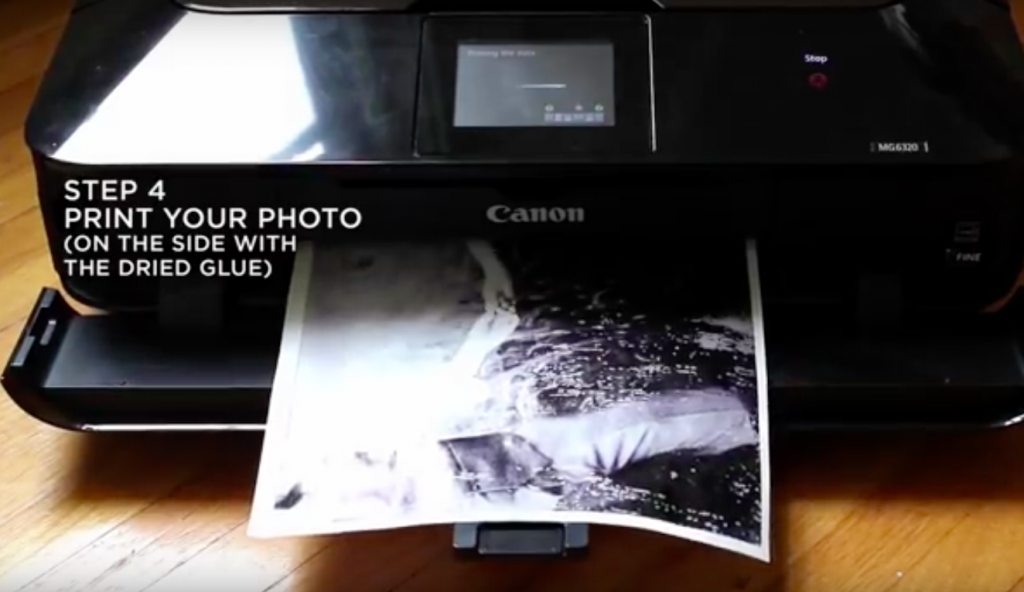 Be sure not to smudge the photo and head over to your wood.  With a small sponge, apply a thin coat of Liquitex onto the wood: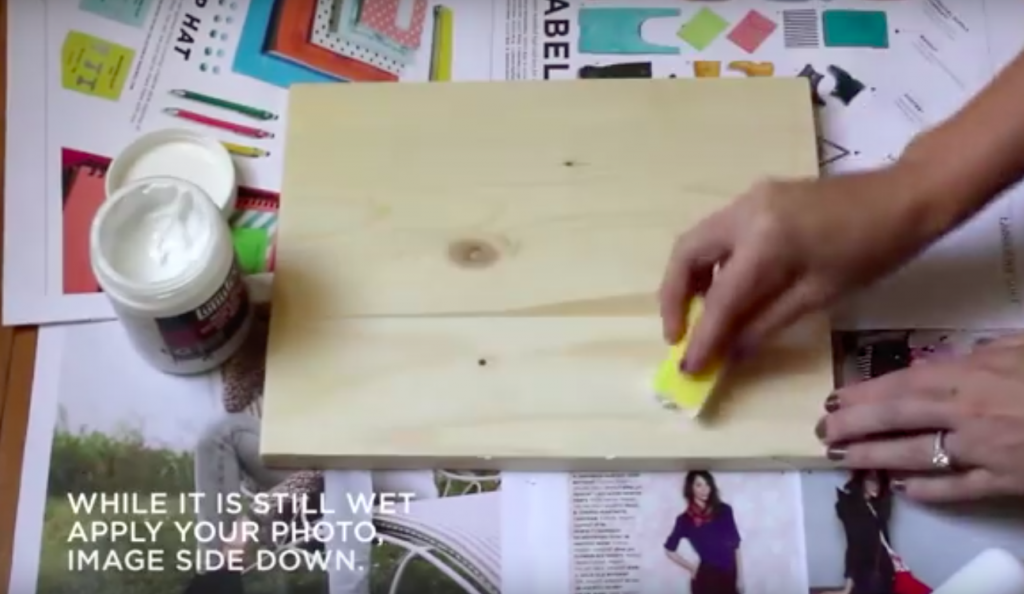 CHECK OUT THIS COMPLETELY UNEXPECTED WAY TO DISPLAY PHOTOS IN A CHINA CABINET!  (NOT WHAT YOU EXPECT!)
Now, while the Liquitex is still wet, apply your photo face down and use a roller to flatten it out.  Allow to dry for an hour: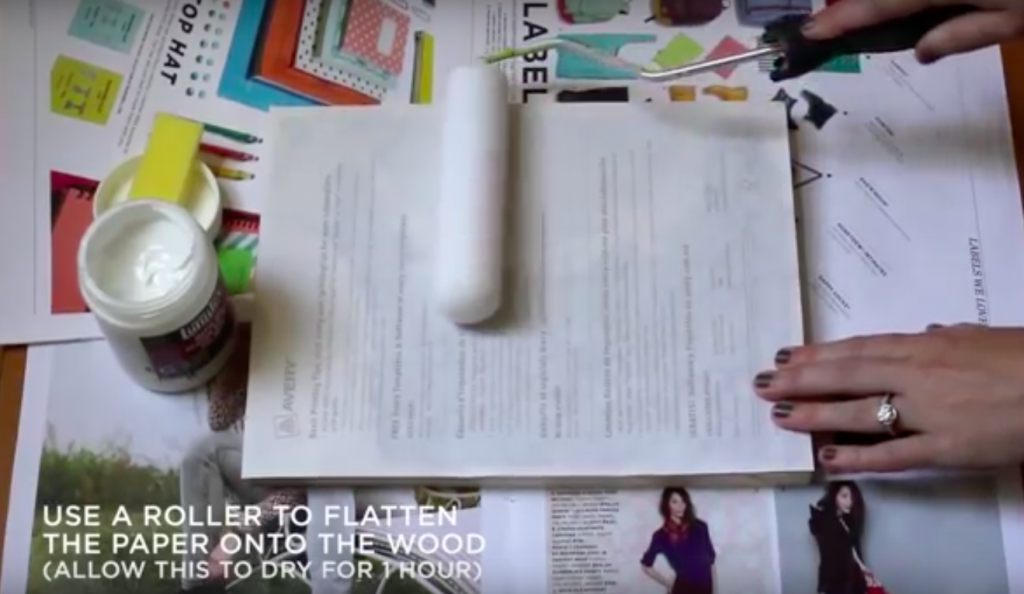 Carefully peel it off: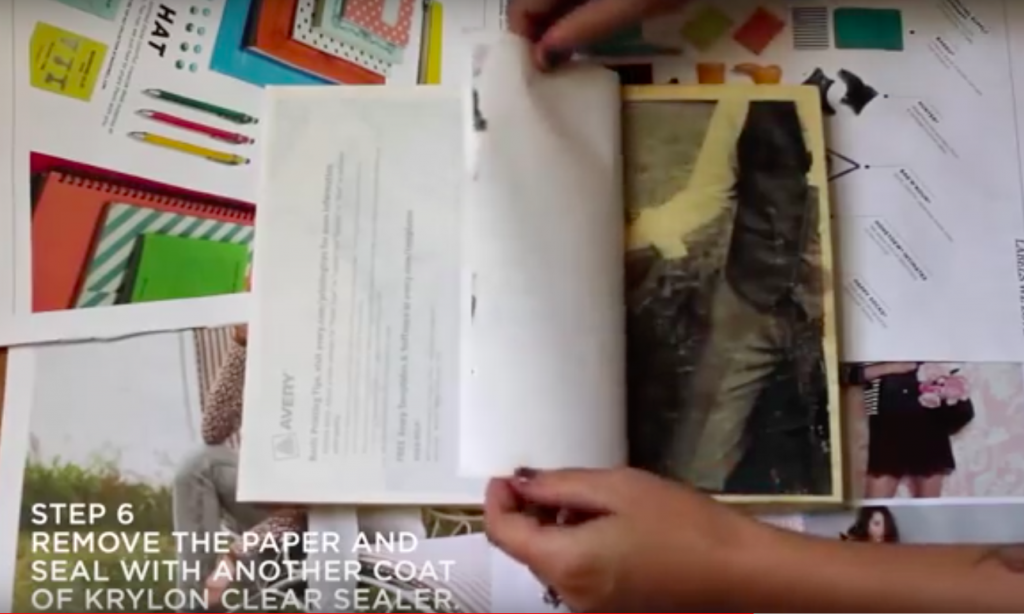 VOILA!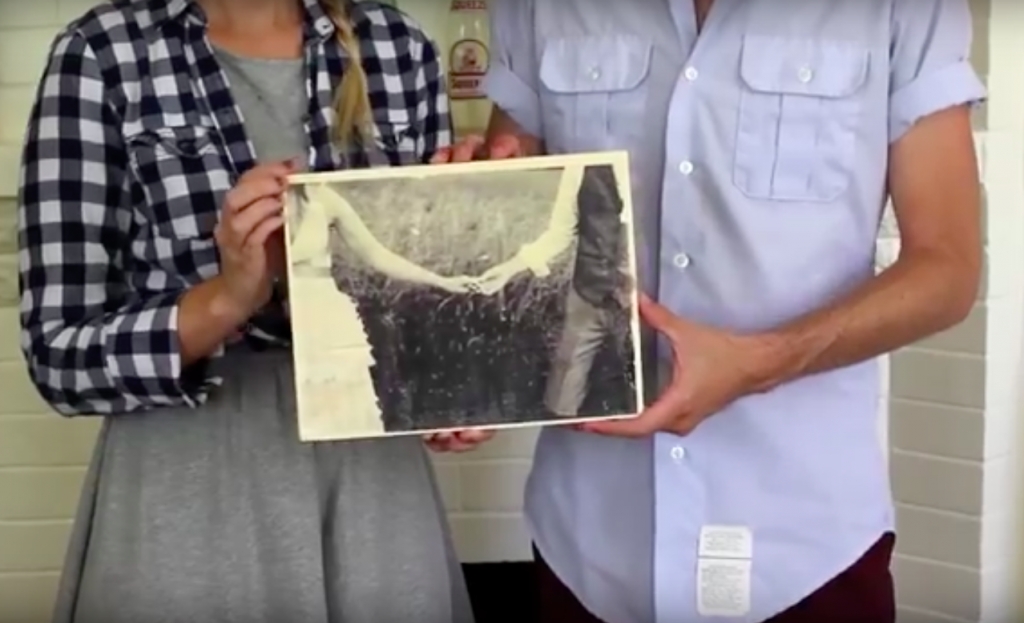 Watch the video and check out the full tutorial over at abeautifulmess to be sure you have all the deets straight before embarking on this project.
What is the most creative way you have found to display your photos? Please show-and-tell us about it!