He wanted a bar, but didn't have the budget or the space for a built in or even a full bar.
But that was no obstacle!
He used a simple TV tray and spray painted it black.  Then placed a vintage trunk on top: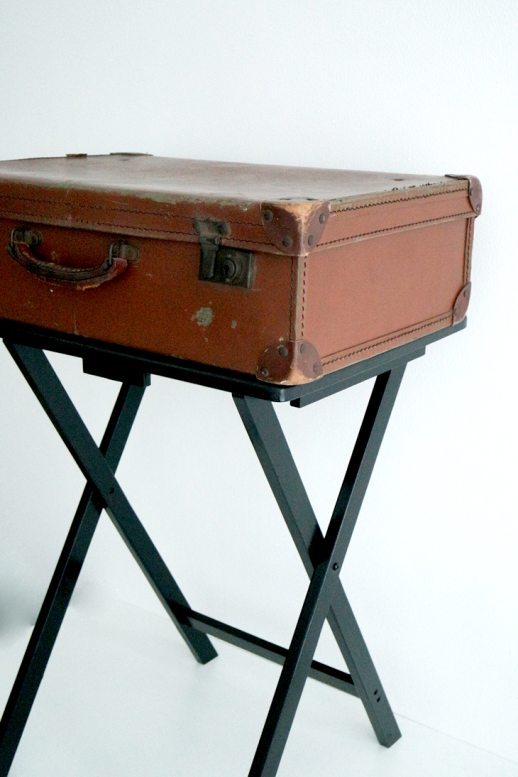 Inside the trunk he arranged all his liquor bottles: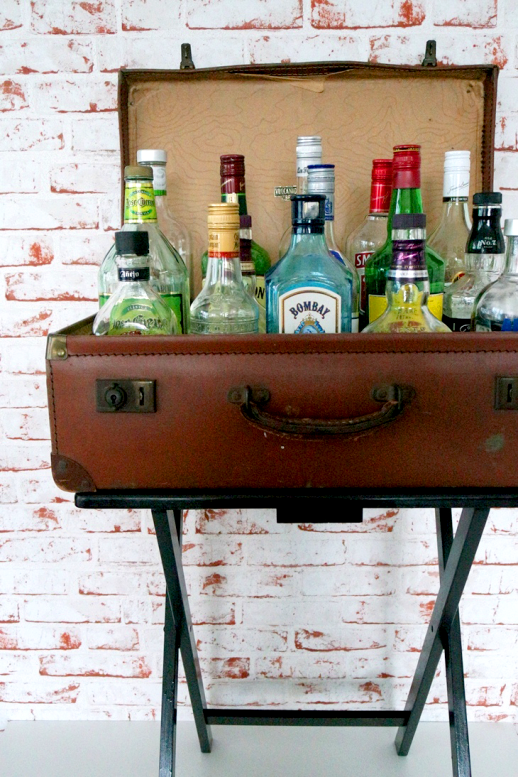 And voila, an in-home bar!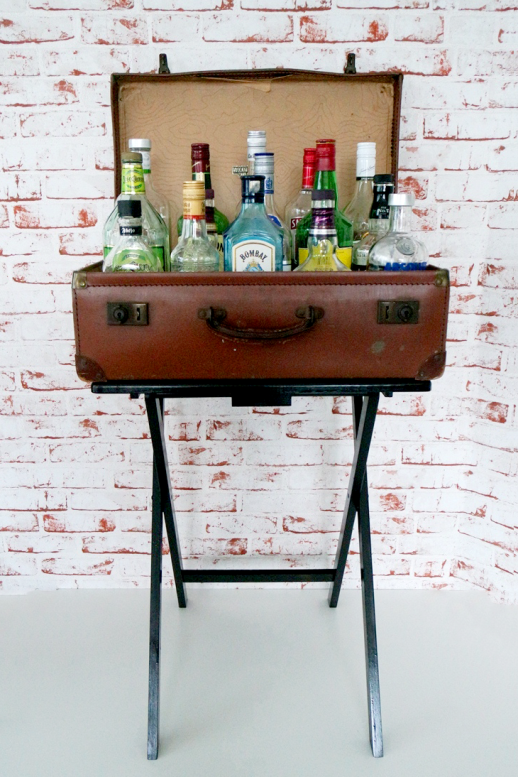 You could keep a rolling cart nearby such as this Ikea one for glasses, ice and napkins.  Pull out the cart when company comes over and the party is on.
Thanks to thedesiwonderwoman for this great idea and wonderful pics!  See their site for more deets and pics of this project.