Do any of us really have enough cabinet space? We go in and things start falling, clanging, crashing down and we try to pull out that one pot or lid, that for some reason or another, is always behind or under everything else!
Well, here is a dirt cheap solution to create storage where there was none and all you need are some self adhesive hooks and a couple plastic hangers.
There are just a few simple steps to follow.
Get out your self-adhesive hooks: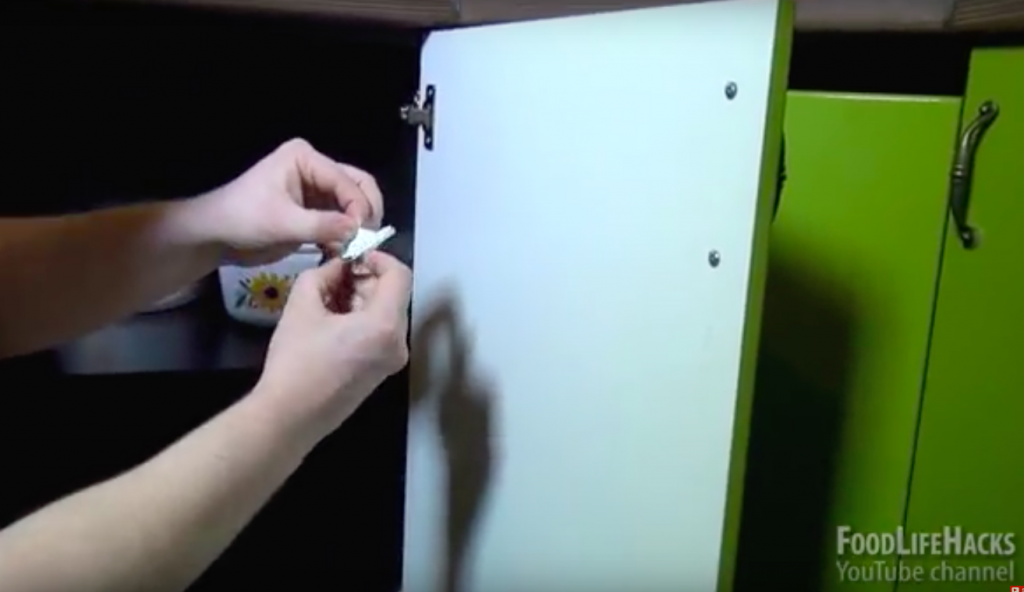 Start sticking…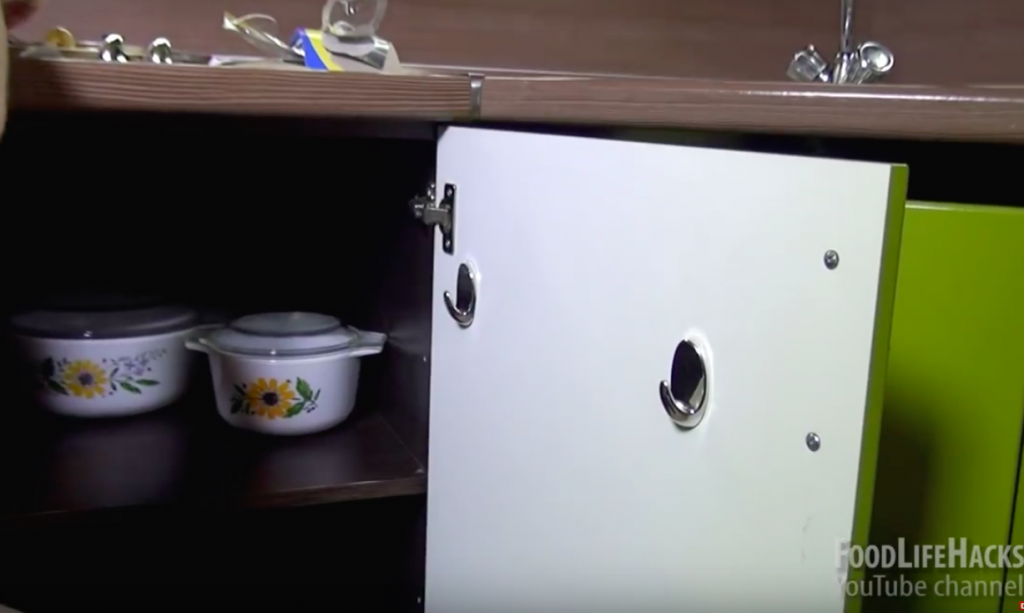 Next you will need a plastic hanger or two.  Click through to see why…