You may not feel like a furniture designer or creator but believe it or not, this project is well within your reach.
Copper pipe is a great material to work with and when you follow a tutorial like this one, you friend's minds will be blown!
Look at this gorgeous showroom-quality table: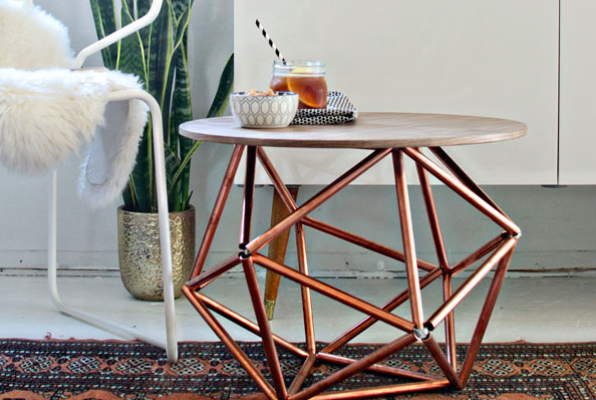 Homedepot.com has this wonderful tutorial. Check it out right away!
What have you created with copper pipe?