I don't know about you, but whenever I clean out my closet, I throw everything into a bag and run it down to my local second hand store.
However, after reading this post, I will be looking at my old clothes in a different light.
Take a look at what can be done if you just think out of the box…er…bag: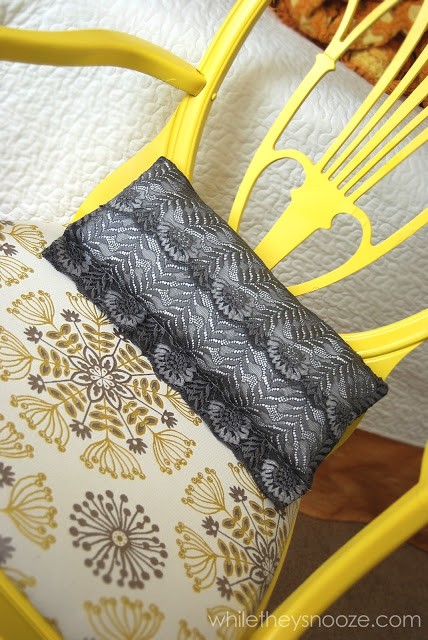 That is a gorgeous pillow!
If you head over to whiletheysnooze, you can find out how she made this and also see another way she upcycled the lace from this blouse.  Very unexpected!
Have you ever cut up your clothes and upcycled the materials rather than donating?