This type of bathroom may look very familiar to you.  In decent shape but outdated to the point where nothing about it looks very pretty or interesting.
You could spend a few thousand and demolish what you have, but a bathroom like this has so much potential just waiting to be unlocked.
Check out what onekingslane did with it…contractor-free: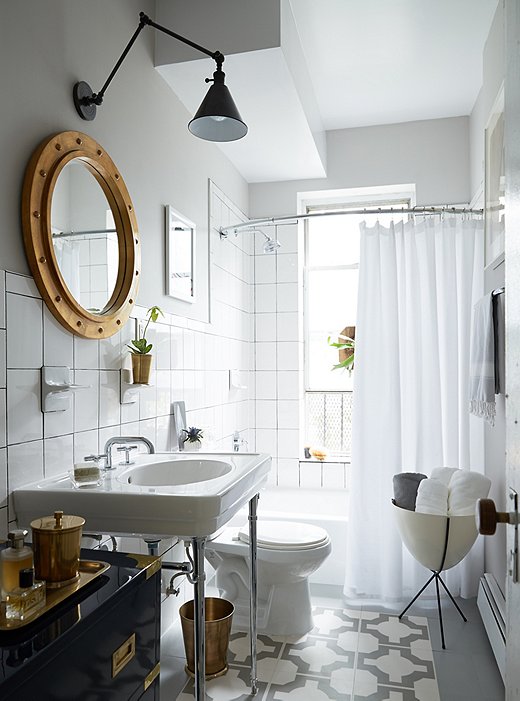 To get the blow-by-blow on what was done here and how, check out the original post.  Steal whatever ideas work for you!
What DIY bathroom ideas have been the best bang-for-your-buck?