If you are a beginner or not, a simple craft is always nice.  To be able to put your stamp on something with minimal effort and then enjoy the beauty of the design you created is just fun!
Here is a project that is as simple as they come, but really makes this simple everyday item pop.
Check out this geometric pot: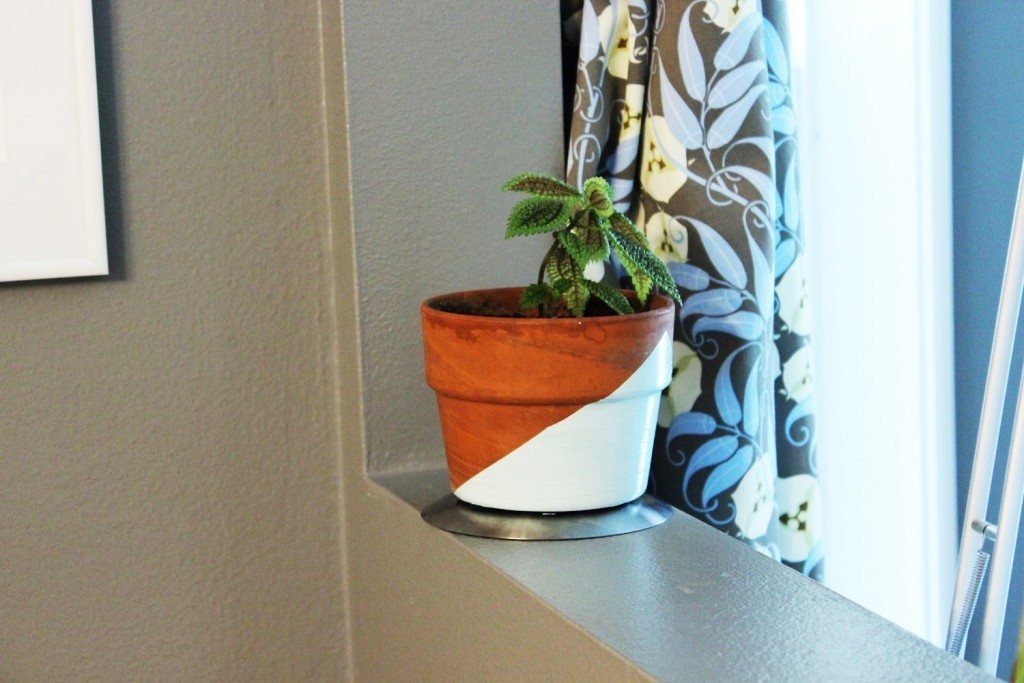 This is so easy-peezy and looks cool from every angle.  Check out the tutorial at homedit to make sure you get it right.  Make a set of them in matching colors!
Have you executed a simple project that pays off for you every day?  What is it?