Seems like everyone has those random forks that sit amongst your regular set of silverware.  They don't belong, no one knows quite how they got there and you use them, so you have never brought yourself to toss them out.
Well, you are in luck because now you can upcycle them into this: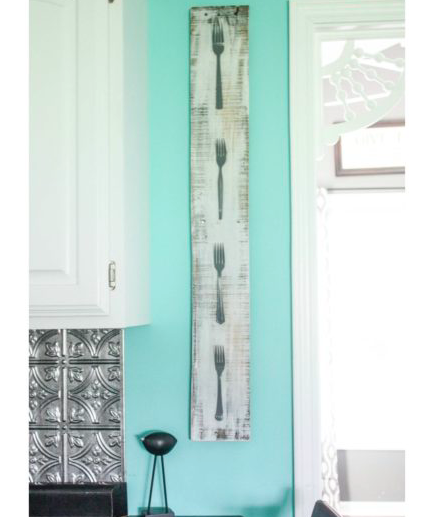 source
This fun kitchen decor has instructions to go with over at re-fabbed.  Check out the tutorial!
What have you made with old silverware?