This project is such a special way for the older siblings to welcome a new baby into the family.
(That is not to say that mom cannot make this on her own if this is the first child.)
No matter who makes it, the baby will love it!
These wooden pieces are painted by hand and attached to a mobile for over the crib: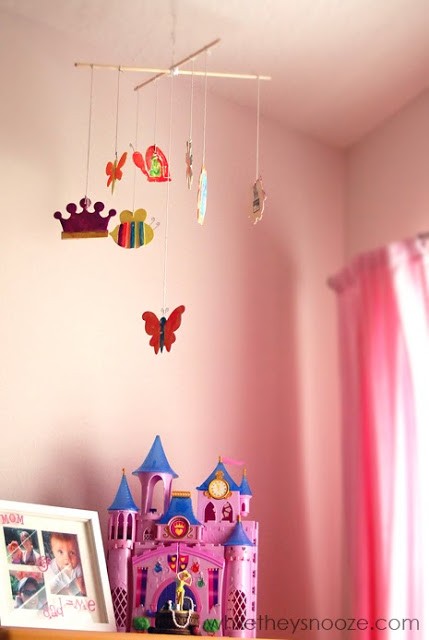 But what you don't know is that they are painted with GLOW-IN-THE-DARK paint!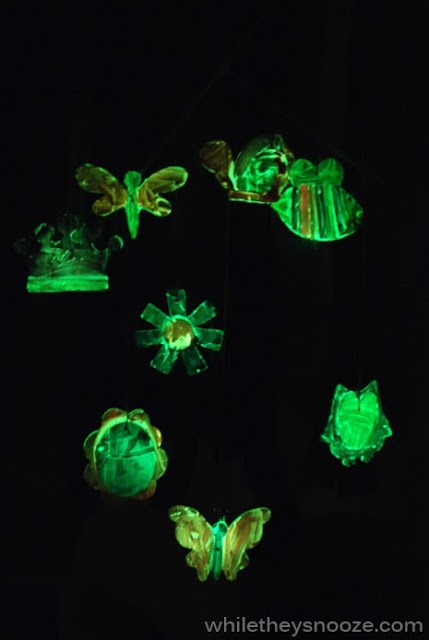 Find out how to get this project right by following the tutorial at whiletheysnooze.
Have your older kids made stuff for the baby?  What have they made?