Time to let the kids in on that Christmas decor!
They will love to do this on their time off during the holidays and these snowflakes will look amazing hanging around the house.
Look at how pretty they look when they are finished: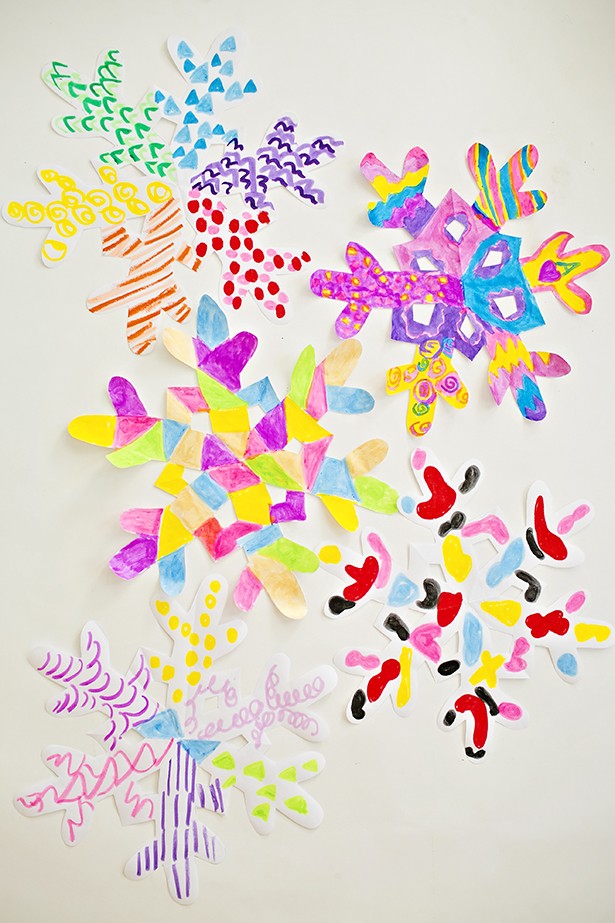 I'm thinking that stringing these on a twine would make a lovely garland.
These are simple to make but check out the blog post at hello wonderful to make sure you get it right.
What kinds of holiday decorations have your kids made?