Like me, you probably appreciate the versatility of a crafting supply. If you can create lots of different crafts out of one supply (that you probably already have in the house) that is always better than running to the hobby store and spending lots of money on more supplies (that you may or may not even have room for in your craft storage).
Case in point, the PAPER LUNCH BAG.  A WONDERFUL crafting supply!
If you head over to she knows, you will find several crafts that will keep the kids busy for a whole fall afternoon.
Here is one of them: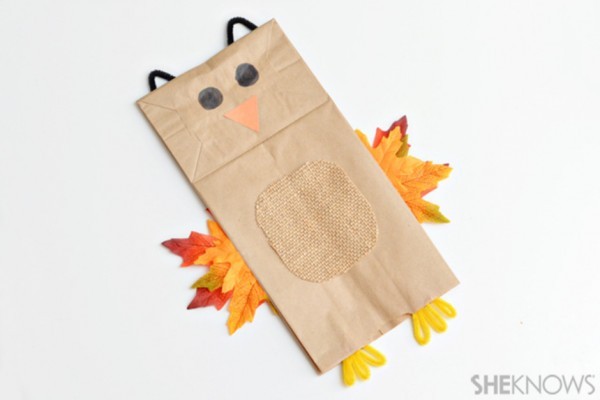 Get the instructions for these and see what the others are as well.
Have you crafted with paper bags lately?
featured image source