Wait till you see…this terra-cotta pot is going to multi-task like a BOSS!
Spending time outdoors in the summer is KEY.  But if you have a backyard with little to no shade, it can actually be impossible to enjoy yourself out there.  Some shade makes ALL the difference.
Paying for shade is not something most of us look forward to doing but many inexpensive and shade solutions look tacky.
This one is so clean and simple and I love how the pots actually have flowers in them to spruce it up!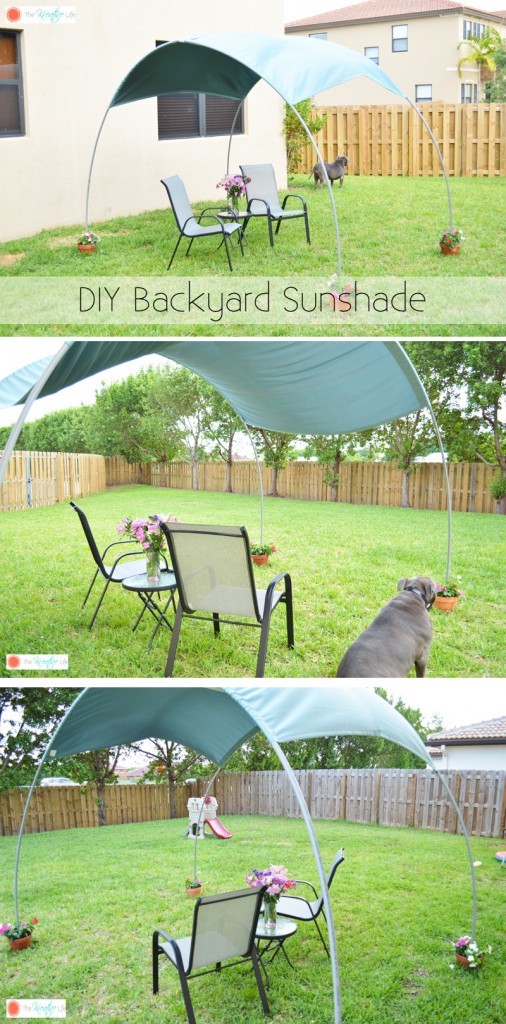 This is SO great!  Make yours today by following the tutorial at thekreativelife!
Have you done a DIY shade solution?  Tell us about it!