Get your hot glue out.  Fold down on corner of a triangle and hot glue it to the center.  Continue around, hot gluing down the same corner (L or R) of each triangle to the center.  The corners may pop up, just glue them down again: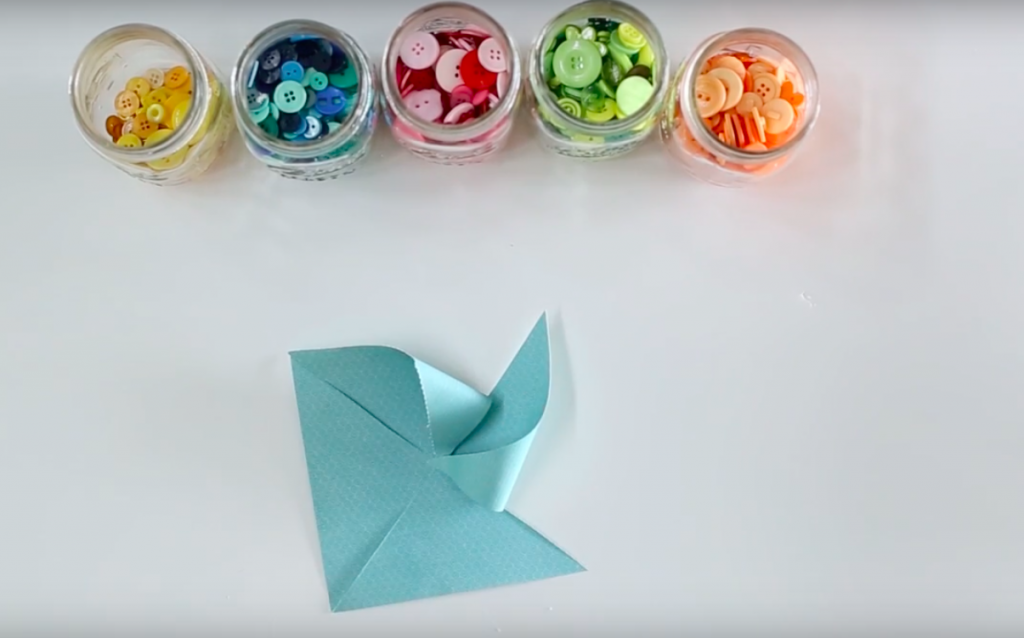 She Starts By Wrapping A Cardboard Box In Contact Paper But Finishes With An Amazing Wall Of Storage!
Once you have all your corners glued down, glue your button over the center: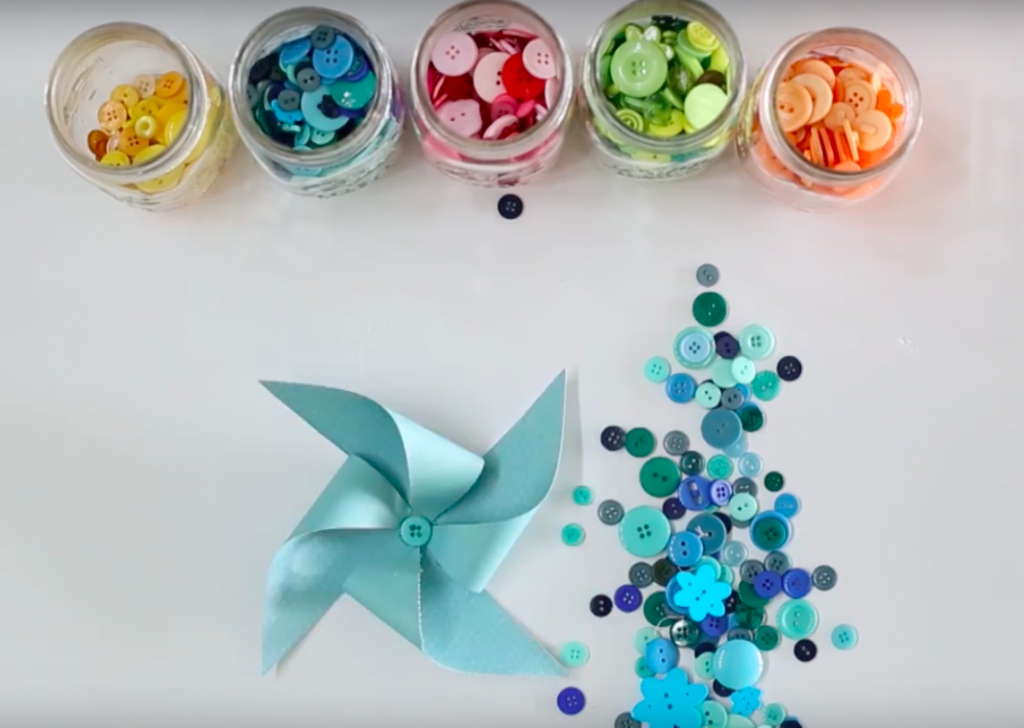 WOW! That's it!
Here is the video tutorial to fill in any deets and give you some cool ideas of how to use your pinwheels once you have made a bunch:
Do you have a simple paper craft that you like to make?  Share your creativity with us!