After you have let your pine cones sit in the bleach for a few days, take them out and let them dry in the sun: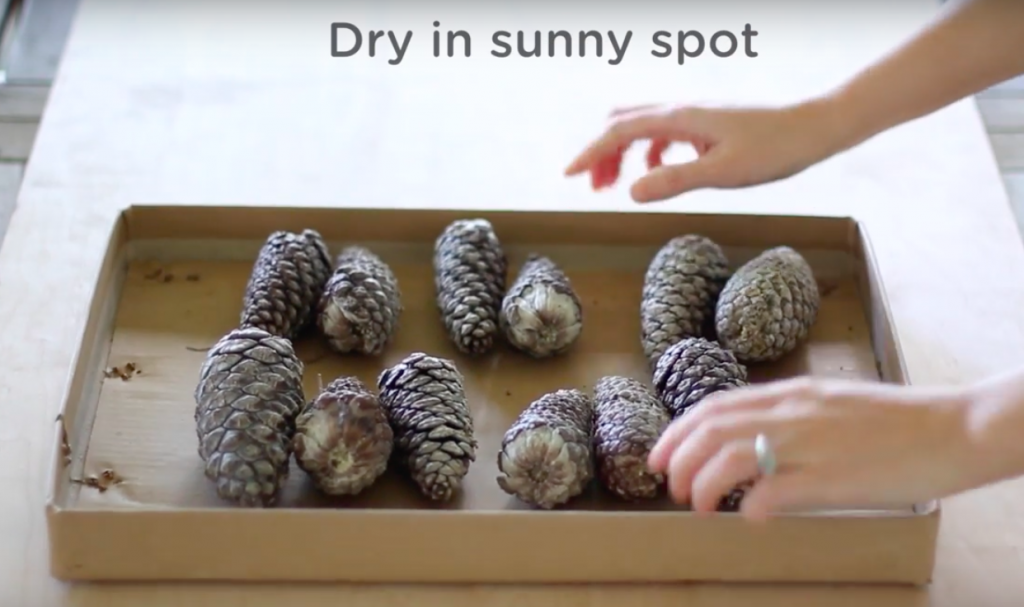 Did you know you could make pine cones smell wonderful by sticking them in the oven?
Now, enjoy your beautifully bleached pinecones as a centerpiece on your indoor or outdoor table or however else you choose to display them!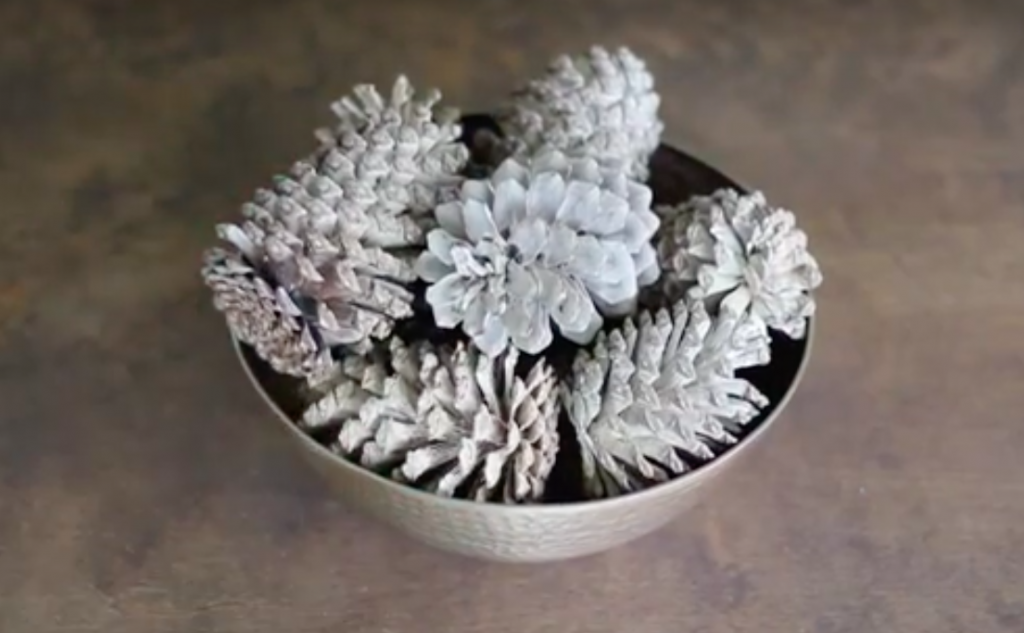 Check out the full video for all the deets:
How have you used pine cones to make your home beautiful?  Tell us your ideas!