The backyard easily gets neglected when it comes to art.  It takes a very dedicated homeowner or renter to ensure that the backyard of your house gets adequate attention and enough beautiful things.
This piece is a fun and interesting way to add a pop of color to your backyard: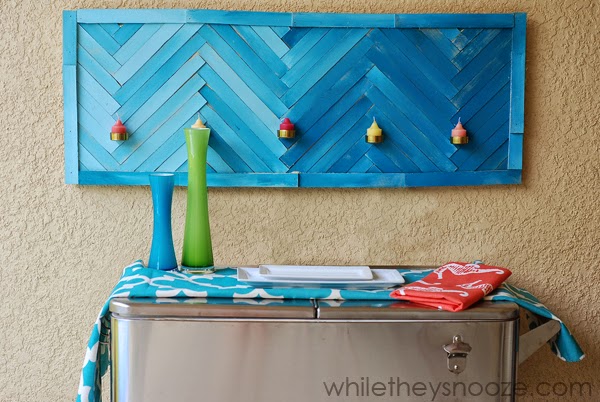 Not everything has to serve a multi-purpose, right?  She uses shims from the hardware store to make this, which is a clever supply to craft with.
Find out how to make this over at whiletheysnooze.
Have you ever crafted with shims?  What did you make with them?