After your chocolate has reached a good sticky point, wrap it around the cake gently and pat it down nicely: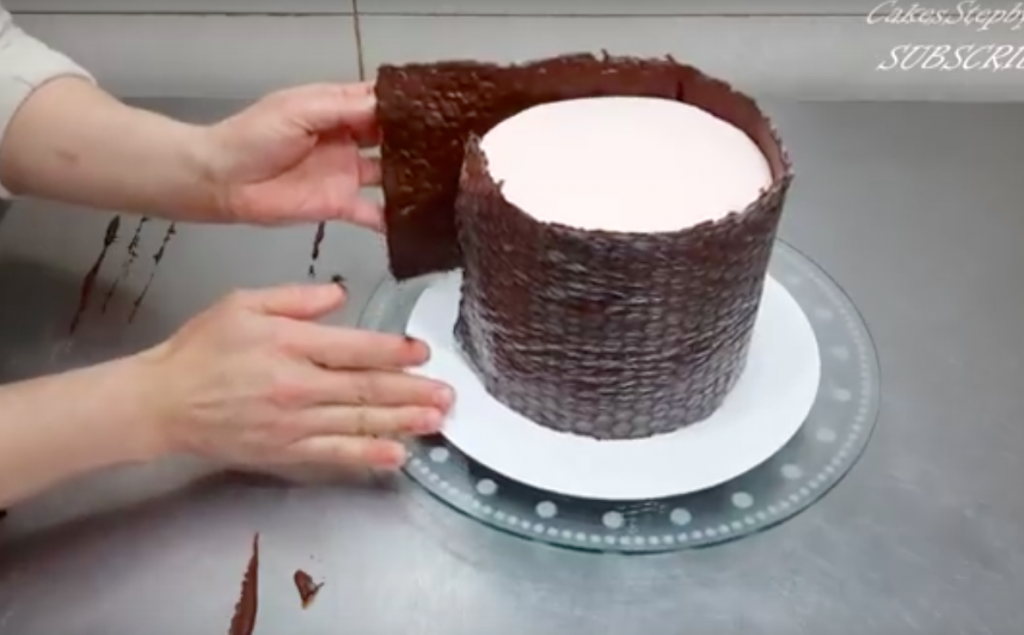 When you peel it off later, the result is incredible!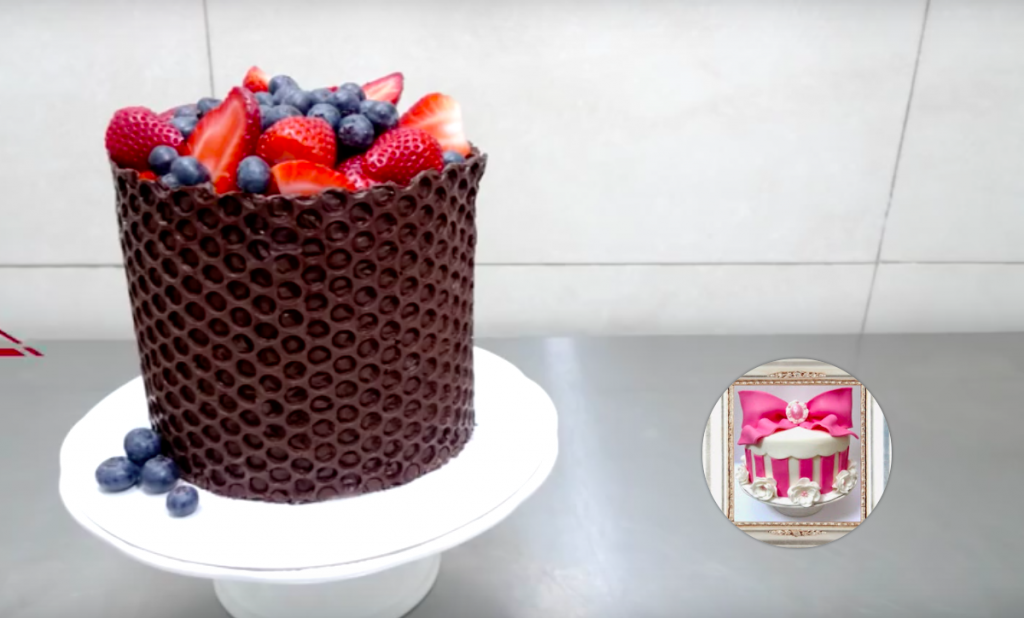 I just love the way that it looks like a basket of fruit!
Check out the full video for the details that will make sure you execute this perfectly:
Have you ever made an extraordinary cake?  Send us your pics!  Or make this one and send those pics…we just like to see pics of cakes.