Supplies:
shaving cream
ink (colors of your choice)
Cards or whatever cardstock you want to "marble"
spatula
toothpick
Directions:
Use a large cutting board or other flat surface. Spray a generous amount of shaving cream in a large dollop.
On the shaving cream, put a few ink drops of each color and use a toothpick to swirl it until it has the blend and marble effect that you like.
Use the spatula to flatten it out.
Press your card stock into the shaving cream firmly.
Remove the paper, scrape off the excess cream and leave it to dry.
The finished product is GORGEOUS!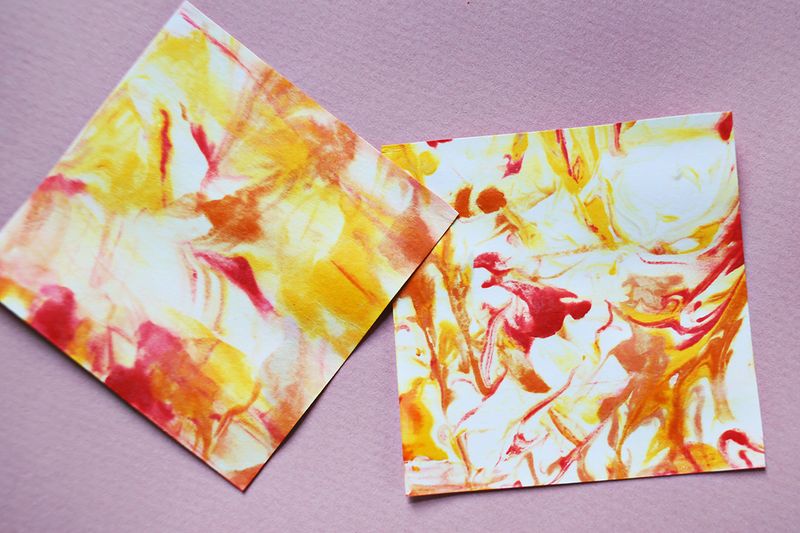 Seems it would be smart to even use 8 1/2 x 11 card stock, then you could cut them up into the desired sizes.
Check out this card: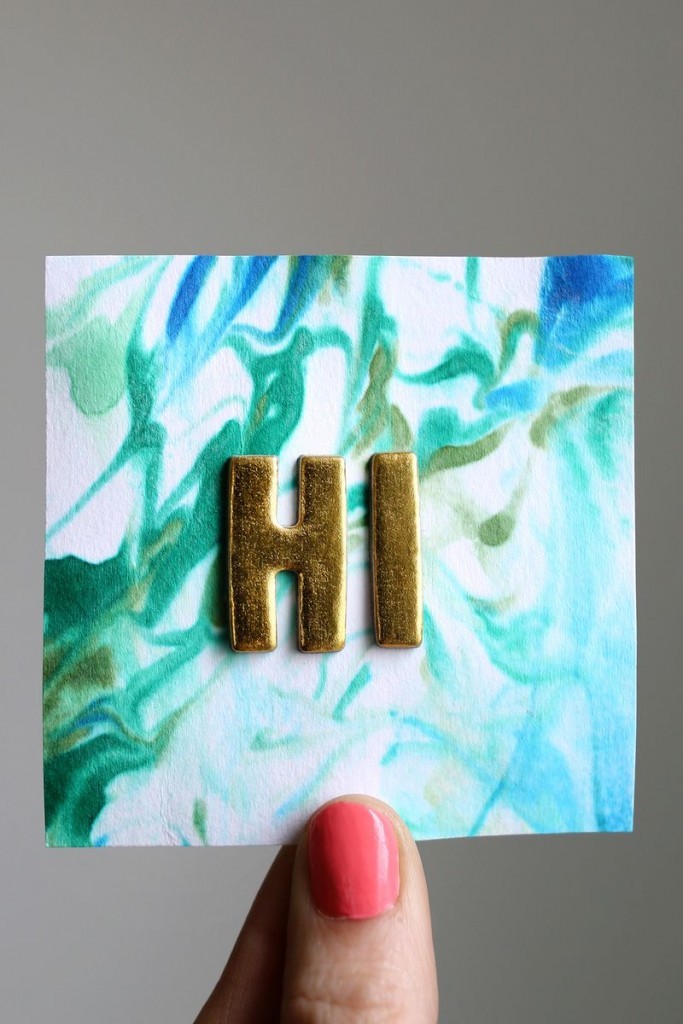 Have you ever used paint, ink or food coloring to "marble" anything?  Do you have any tricks that make this technique work even better?  Please share what you know!
Thank you to abeautifulmess for this awesome tutorial and beautiful pics.  You should def see their awesome site for more deets and pics on this craft.